Last Updated on September 14, 2022 5:31 pm
Wednesday, September 14, 2022
Sunday night, I returned from College Station, Texas, after our football team won a tremendously important game for App State, beating Texas A&M, which was, at the time, ranked sixth in the nation. This week, ESPN's popular college football pregame show College GameDay Built by The Home Depot, is broadcasting from App State's campus for the first time ever. The national publicity for our university earned by these student-athletes and their coaches is unparalleled in our university's history, and it brings with it prestige and recognition for the entire App State campus.
As we approach this busy weekend, including a 3:30 football game against Troy, multiple departments at App State are working together to provide the best — and safest — fan experience possible. This week's message is earlier than is typical so that I can provide you with a few key details and expectations for the rest of this week.
ESPN's College GameDay crew members began arriving yesterday and setup for their broadcasts and related activities is already beginning on Sanford Mall.

On Thursday, the GameDay bus will stop by the App State @ Hickory Campus on its way to Boone on Thursday afternoon. At 1 p.m., gather at The Rock or Thunder Hill, Raven Rocks and Laurel Creek quad to welcome the bus. Wear your black and gold and show them your App State pride!

ESPN recording and broadcasting of live shows begin by 8 a.m. on Friday, including College Football Live at 3 p.m. For those who want to line up early for a chance to be in the College GameDay pit on Saturday morning, sleeping bags — but no tents, chairs or coolers — will be permitted on Sanford Mall Friday night, and Plemmons Student Union restrooms will be open overnight.

On Saturday, access to the College GameDay pit — located immediately behind the stage — will open at 5:30 a.m. on a first-come, first-served basis. School colors and high energy are required! Only 500 fans will be allowed in the pit.

College GameDay goes live at 9 a.m. Saturday and runs through 12 noon on ESPN and ESPNU and streaming on the ESPN App.

Kickoff for the App State vs. Troy game at Kidd Brewer Stadium is at 3:30 p.m.

Parking for Saturday's game follows game day guidelines and operations. Look for an email with parking information soon.
Among the highlights of the GameDay pit are creative and fun handmade signs. This is the chance to show your Mountaineer spirit! App State will host a poster contest that will take place prior to the College GameDay air time on Saturday morning. The grand prizewinner will be announced live during ESPN's College GameDay. To ensure we show the world how clever and creative App State fans are, I've donated some high-stakes prizes:
The winner of the competition will get A ONE-YEAR FREE RIDE — tuition and fees that can be applied to this current academic year or next academic year!

10 people will win $500 free dining dollars to be used at any App State campus dining retail locations.

10 people will win $250 free dining dollars to be used at any App State campus dining retail locations.
For full rules and regulations, visit App State's poster contest webpage or the College GameDay FAQ section.
Amid all this excitement, I look forward to meeting with the App State Board of Trustees on Friday morning. I will provide my remarks and highlights of the Board of Trustees meeting in next week's newsletter.
I also met with the Faculty Senate on Monday, during its first regular meeting of the academic year and shared updates about university plans and initiatives. My full remarks to the senate can be found here. The focus of my discussion included aligning our performance metrics with the "refreshed" UNC System Strategic Plan, the progress of the Innovation District and specifics of Phase One of the district, and the progress of the App State @ Hickory Campus as we prepare for students in fall 2023.
With our first-ever hosting of ESPN's College GameDay, Saturday's football game against Troy has sold out Kidd Brewer Stadium — again — making it the fourth sellout game this season. App State Athletics has published an App State Football Fan Guide for visitors to Kidd Brewer Stadium. They have also implemented electronic ticketing and new concession areas to reduce wait times and shorten lines.
Please arrive early, stay late, be loud, have fun and be respectful of our opponent, visiting fans, game officials and campus environment. We have an historic opportunity to showcase the energy, passion and traditions that give App State one of the best atmospheres in all of college football. Let's do it with courtesy and class.
Roll 'Neers!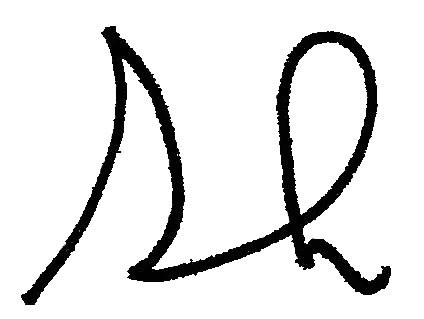 Sheri Everts, Chancellor