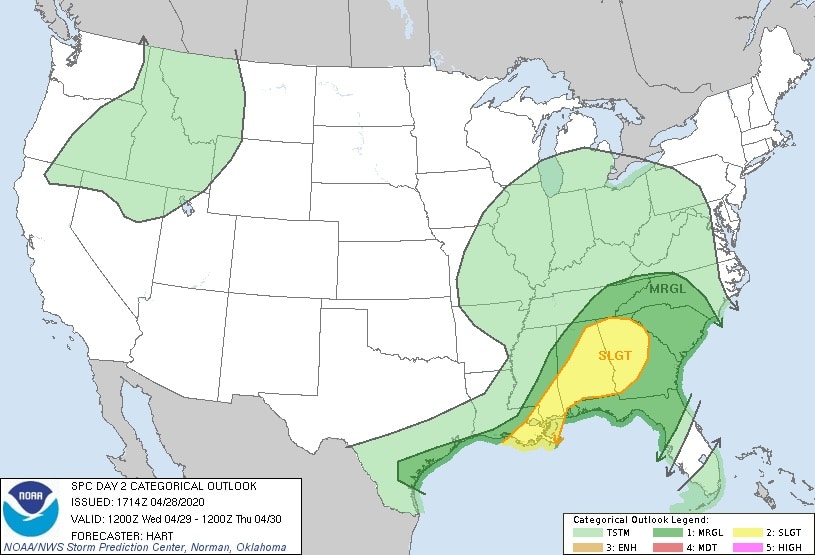 Last Updated on April 29, 2020 7:54 am
UPDATE Wednesday April 29, 2020 – Flood Watch is in effect from late tonight through Thursday morning.
---
Severe weather will be possible for the High Country on Wednesday. The National Weather Service (NWS) says the marginal threat for severe thunderstorms and heavy rainfall would be late Wednesday and Wednesday night.
As of Tuesday night no Watches, Warnings or Advisories had been issued but NWS stated that a Flood Watch, Severe Thunderstorm or Tornado Watch is possible late Wednesday and/or Wednesday night.
The biggest impacts will be strong, potentially damaging wind gusts and heavy rainfall leading to flooding, including creeks and streams.
Tuesday update from Brad Panovich – NBC Charlotte