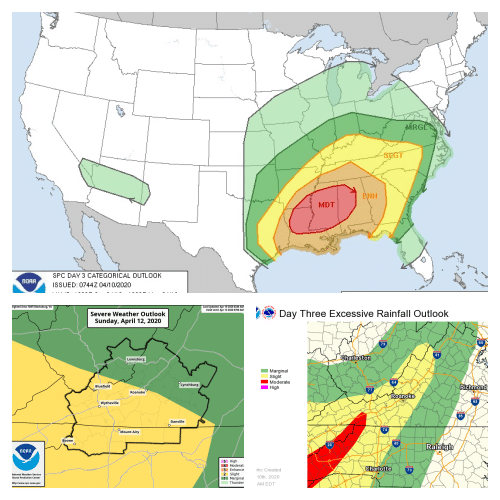 Last Updated on February 12, 2022 6:44 pm
UPDATE – Sunday afternoon 5:23pm
---
UPDATE – Easter Sunday morning. Graphics courtesy of NWS.
A Flash Flood Watch is in effect from this evening through Monday morning. Learn more by clicking here.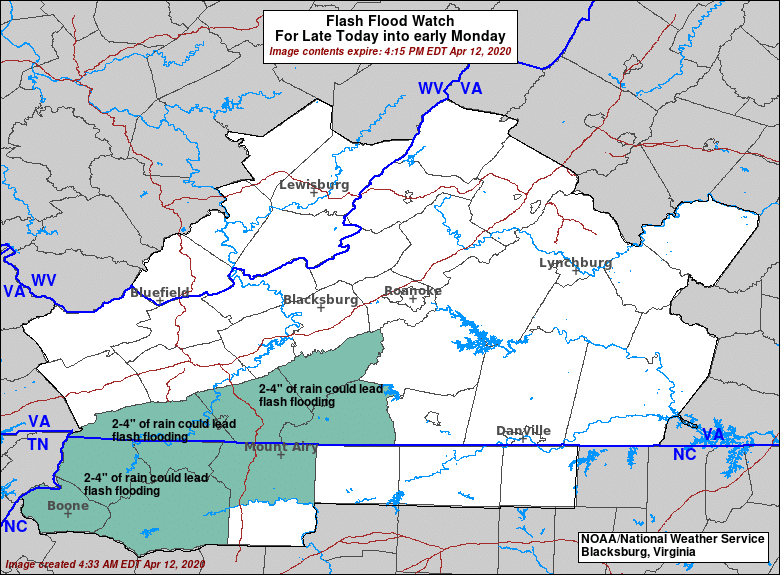 ---
UPDATE – Saturday morning
---
Severe weather is likely for Easter Sunday, which could lead to flooding and very high winds.
Rainfall rates of 3 to 4 inches in 24 hours are possible which could lead to a Flood Watch, according to the National Weather Service (NWS).
The other major weather story will be very strong winds. A High Wind Warning may be issued, NWS states. The criteria for a High Wind Warning is sustained winds 40 mph or greater, for better than 1 hour – and/or wind gusts 58 mph or greater, for any duration.
Check back here for more information as WataugaOnline.com will be updating this unfolding situation throughout the weekend.
Graphics courtesy of NOAA/NWS