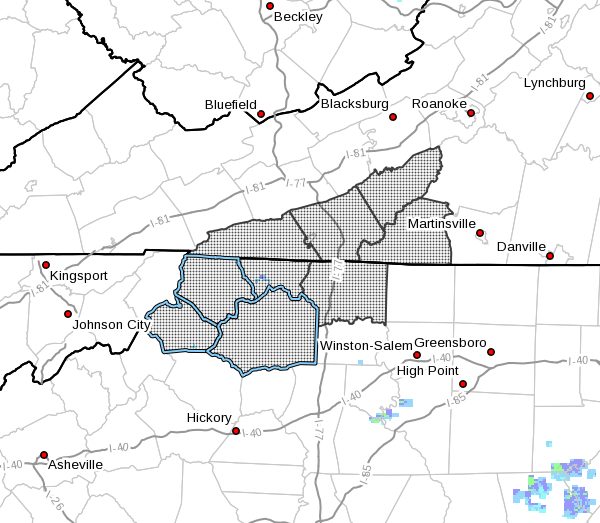 Last Updated on April 12, 2020 4:54 am
Ashe-Alleghany NC-Surry-Watauga-Wilkes-Grayson-Carroll-Floyd-
Patrick-
Including the cities of West Jefferson, Sparta, Dobson, Boone, Wilkesboro, Independence, Whitetop, Troutdale, Volney, Galax, Floyd, and Stuart
409 AM EDT Sun Apr 12 2020
…FLASH FLOOD WATCH IN EFFECT FROM THIS EVENING THROUGH MONDAY
MORNING…
The National Weather Service in Blacksburg has issued a
* Flash Flood Watch for portions of North Carolina and southwest Virginia, including the following areas, in North Carolina, Alleghany NC, Ashe, Surry, Watauga, and Wilkes. In southwest
Virginia, Carroll, Floyd, Grayson, and Patrick.
* From this evening through Monday morning
* Several rounds of heavy rains, with embedded thunderstorms may bring 2 to 4 inches to the mountains, especially along the Blue Ridge. This could lead to flash flooding.
* Flash flooding will be possible along creeks, streams and smaller river, as well as in urban areas, such as Boone, Jefferson and Galax.
PRECAUTIONARY/PREPAREDNESS ACTIONS…
A Flash Flood Watch means that conditions may develop that lead to flash flooding. Flash flooding is a VERY DANGEROUS SITUATION.
Remember…TURN AROUND…DON'T DROWN!
You should monitor later forecasts and be prepared to take action should Flash Flood Warnings be issued.