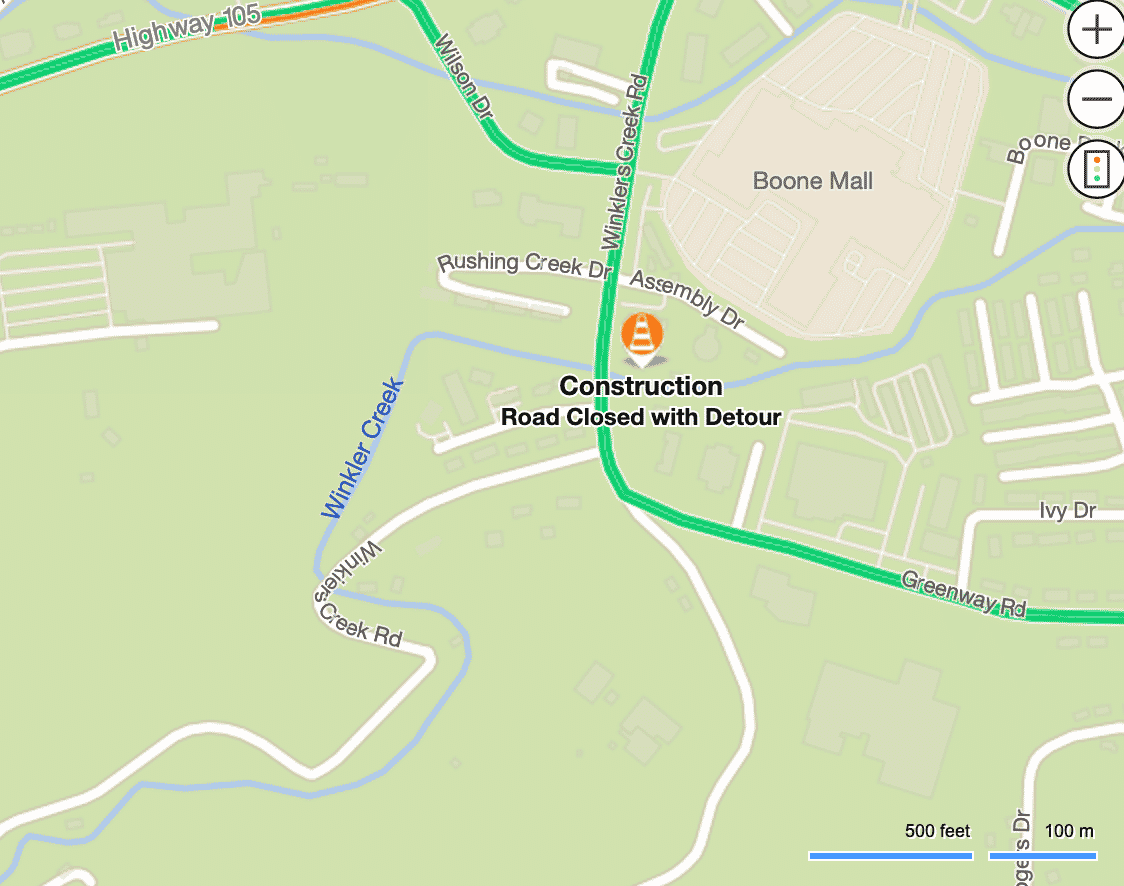 Last Updated on August 10, 2022 1:49 pm
UPDATE Wednesday, August 10, 2022 – Winkler's Creek Road in Boone is back OPEN as of today. NCDOT crews completed rehabilitation nine days earlier than expected. Photo: NCDOT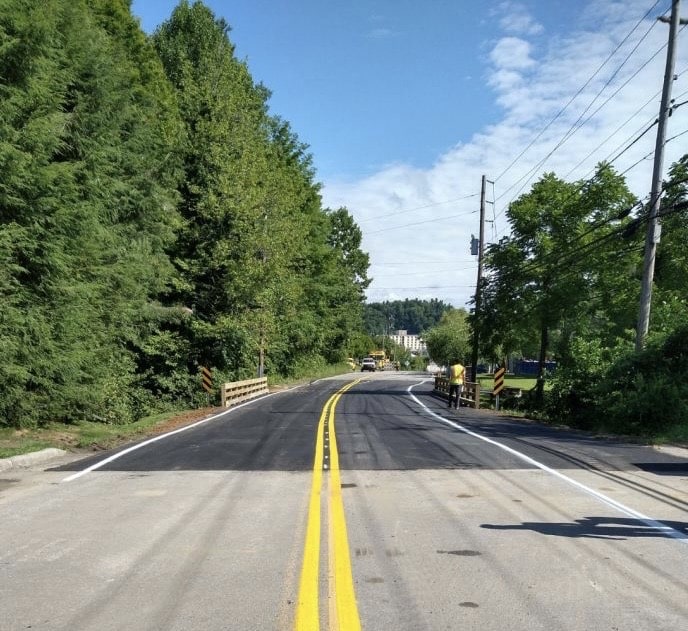 ---
July 14, 2022 – Bridge work will close the section of Winklers Creek Road between one of the mall entrances and Greenway Road.
The closure is scheduled to begin on Monday July 18th and conclude on Friday August 19th.
Traffic will be detoured along the following roads: Russ Cornett Road, Diamond Ranch Road, Poplar Grove Road, N.C. 105 .and U.S. 221/321 to Winkler's Creek
NCDOT crews will remove the existing deck, beams and handrail before repairing the substructure and replacing the beams, deck and handrail. The project will extend the service life of the bridge.
Transportation officials remind drivers to plan ahead, prepare for congestion and obey all posted signs.
Maps & Graphic: NCDOT