Last Updated on October 2, 2022 5:44 pm
12:30- already seeing storms firing off in Avery, Wilkes and Grayson County, Va
12:50pm – Storms entering western part of Watauga from the south now
12:51pm – New event. Severe Thunderstorm Watch from 3/24/2012 12:49 PM to 8:00 PM EDT for Wilkes County, Ashe County, Watauga County. http://bit.ly/GNmAiC
12:54pm – getting reports of thunder/storming in Beaver Dam
1pm – Strong thunder in Matney/Valle Crucis
Strong storm heading toward Mountain City and surrounding communities in Johnson County, TN. Also heads up to western Watauga County storms from Avery moving in – 1:03ppm
Hail reported in Mountain City, TN – 1:04pm
Multiple reports of hail in Mtn City, TN and in Banner Elk – 1:11pm
1:21pm – Heavy rain and hail in Matney. The ground is white w/ hail on Laurel Creek.
1:29pm- pennie to dime size hail for about 15 mins was happening in johnson country
1:41pm- current rounds of storms are still very slow moving until around 2pm. More storms are forecasted today
1:44pm – Pea size hail and very heavy rain in Valle Crucis
2:04pm – report of 1/4-3/8 inch hail near Howards Creek Rd
Some of the photos from Saturday. Check out more photos here
Sent in by Sean Ulmer at Watauga/Avery line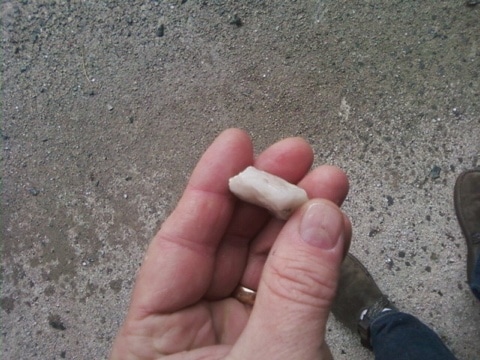 4:05pm – still continuing to get many reports of hail in the High Country
Per scanner information the entrance to the Boone Mall from 321 is being blocked off due to flooding – 4:20pm
5:22pm- another round of storms has moved into the county from the south.