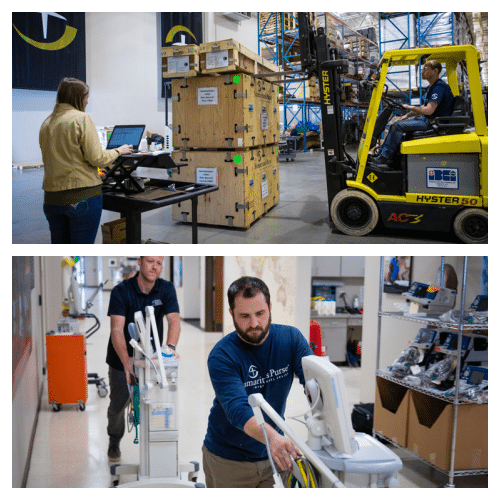 Last Updated on March 29, 2020 9:37 am
A convoy of Samaritan's Purse trucks arrived in New York City on March 28 with an Emergency Field Hospital to provide care for patients seriously ill with COVID-19. A large Disaster Assistance Response Team, including doctors, nurse, and other medical personnel will soon be on the ground as well.
Our 68-bed respiratory care unit was prepared especially for this response to provide much needed support and to help save lives during the coronavirus pandemic.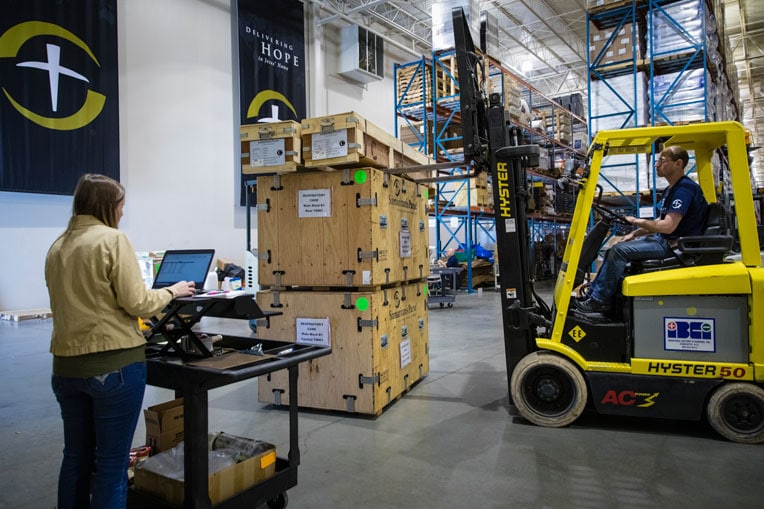 "People are dying from the coronavirus, hospitals are out of beds, and the medical staff are overwhelmed," said Franklin Graham, president of Samaritan's Purse. "We are deploying our Emergency Field Hospital to New York to help carry this burden. This is what Samaritan's Purse does—we respond in the middle of crises to help people in Jesus' Name. Please pray for our teams and for everyone around the world affected by the virus."
The U.S. is now reporting more than 100,000 active coronavirus cases—the highest total in the world. New York City is at the global epicenter for this terrible disease, which has already killed around 1,600 people across the country.
The situation in the city is dire, with the death total increasing daily. Earlier this week, a makeshift morgue was set up outside of a Manhattan hospital, the first of what is expected to come at other local hospitals as the crisis continues to escalate.
Medical facilities are running out of beds in their intensive care units, as about 20 percent of all people who test positive in New York City are requiring hospitalization. Ventilators and critical medical equipment are also in short supply.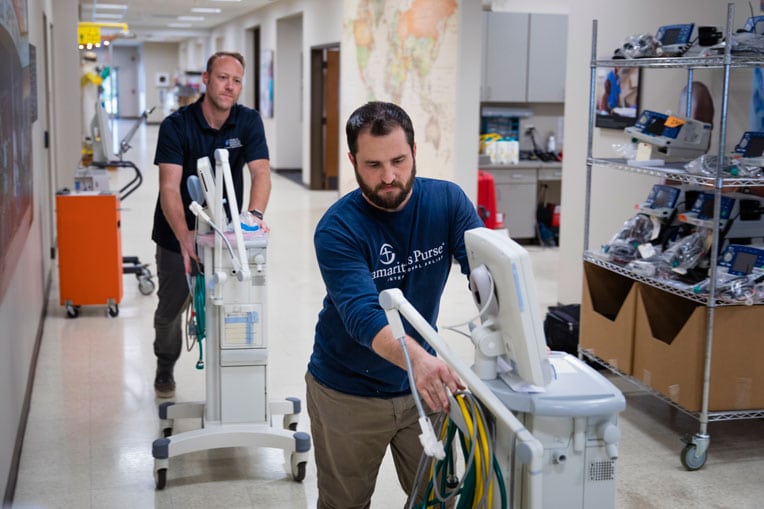 About 50 percent of all cases in the U.S. are coming from the state of New York, with the New York City metro area alone reporting more than 450 deaths and 26,000 cases across its five boroughs.
Luther Harrison, Vice President for North American Ministries, prayed with our staff before the Samaritan's Purse trucks left North Carolina and began the drive to New York City.
"Lord, our name is on the side of these trucks, but more importantly, Your Name is on the side of these trucks. We commit ourselves and our mission to You."
On the Front Lines in Italy
Samaritan's Purse is also responding to the COVID-19 pandemic in Italy, the epicenter of the outbreak in Europe. We have another 68-bed Emergency Field Hospital set up in Cremona, outside of Milan. The facility, which opened on March 20, is set up in the Cremona Hospital parking lot in order to treat an overflow of coronavirus patients.
"Our U.S. Disaster Relief team, international relief team, medical ministries—the whole organization—has come together for this response at the two epicenters of the disease," Harrison said. "This is what it means to be the Body of Christ. We're all coming together to represent the Lord, and every role is important. This whole team is committed to doing all they can to help people in Jesus' Name."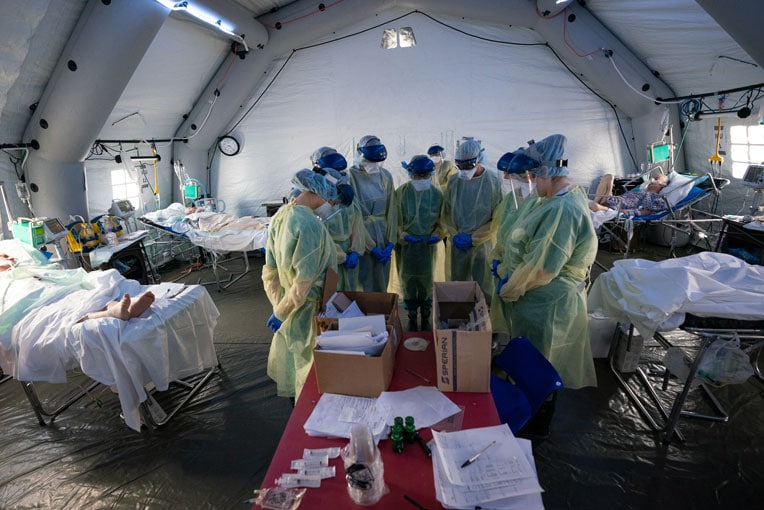 We have more than 65 disaster relief personnel on the ground in Italy serving in Jesus' Name.
The death toll across Italy has surpassed 9,000 lives, which is the highest total for any nation in the world.
In addition to our two respiratory care units, Samaritan's Purse has also responded to the COVID-19 pandemic by donating personal protective equipment, which is in short supply and desperately needed. Earlier this week, we sent more than 50,000 face masks to hospitals in North Carolina, including 10,000 to UNC Health.
Please pray for our teams in both Italy and New York City. Pray also that God will soon bring an end to this deadly pandemic.