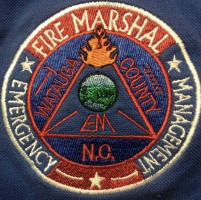 Last Updated on September 24, 2021 11:33 am
Watauga County Emergency Management is asking for the public's assistance by taking part in a survey regarding public perception of hazards and actions to mitigate those hazards in Watauga County and the High Country.
The High Country Regional Hazard Mitigation Plan has to be updated in order for Watauga and the other counties to receive federal funding in the event of a disaster.
Every 5 years the plan has to be updated and resubmitted to FEMA for approval. The survey can be found at this link.