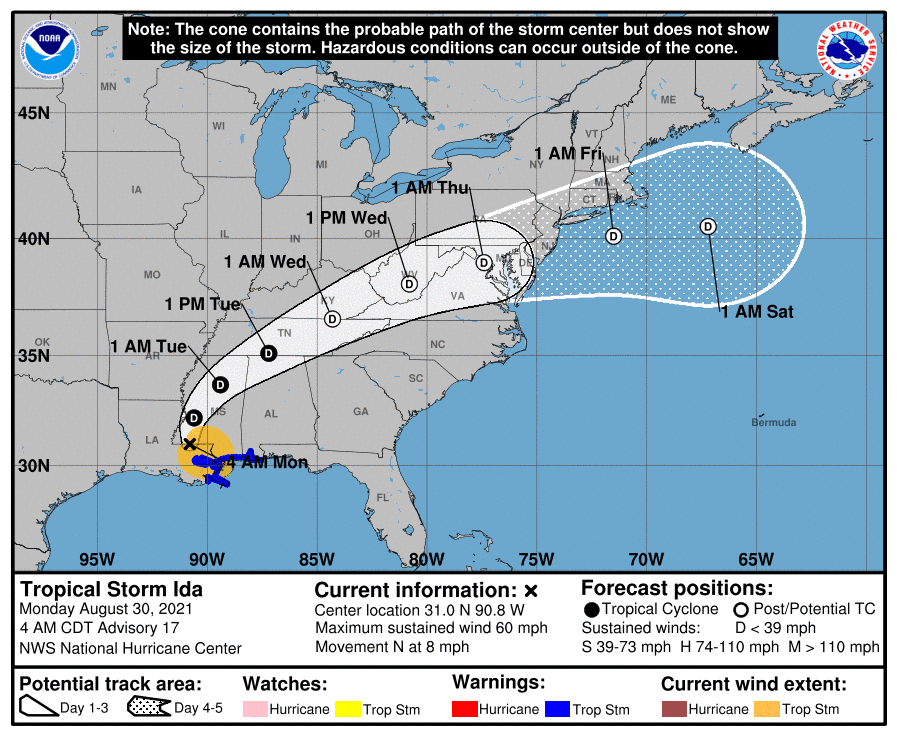 Last Updated on August 30, 2021 3:05 pm
Update Monday August 30 3:04 pm – The National Weather Service has issued a Flash Flood Watch for Watauga, Ashe, Wilkes for Tuesday & Wednesday. More information at this link.
---
Monday, August 30, 7:51 am – The remnants of what was once Hurricane Ida will impact the weather in the High Country this week. The National Weather Service (NWS) Hazardous Weather Outlook for today says, "The remnants of Hurricane Ida will be passing through the region late Tuesday through Wednesday. Widespread heavy rainfall is expected which will lead to flooding, flash flooding, and eventually larger main stem river flooding.
NWS also adds, "In addition, gusty winds combined with the heavy rainfall may bring down some trees and result in scattered power outages. Finally, a few tornadoes will be possible across the region as the tightly wound up circulation associated with the remnants of Ida pass through the area late Tuesday into early Wednesday."
As of Monday morning, A Flash Flood Watch has been issued for counties to the west and north of the High Country. NWS advises that a Flash Flood Advisory may be issued for the High Country if the track of Ida moves to the east or south.
WataugaOnline.com will continue to update as conditions change and forecasts are updated.
Flash Flood Risk over the next 3 days. Graphic: NWS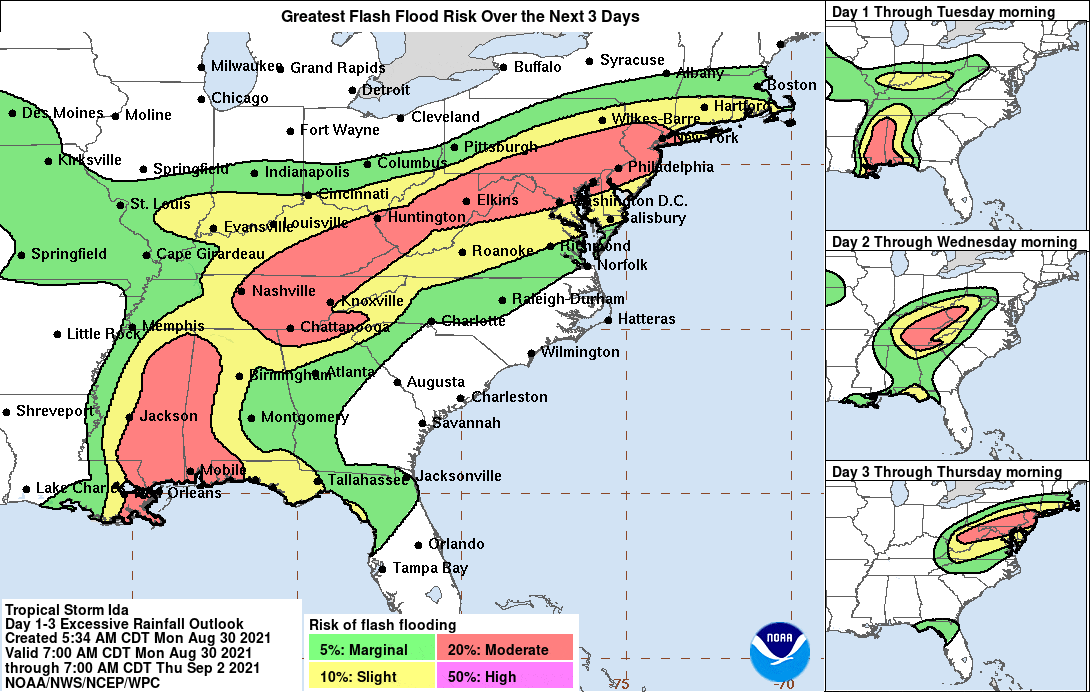 NOAA/NWS Convective Outlook for Tuesday.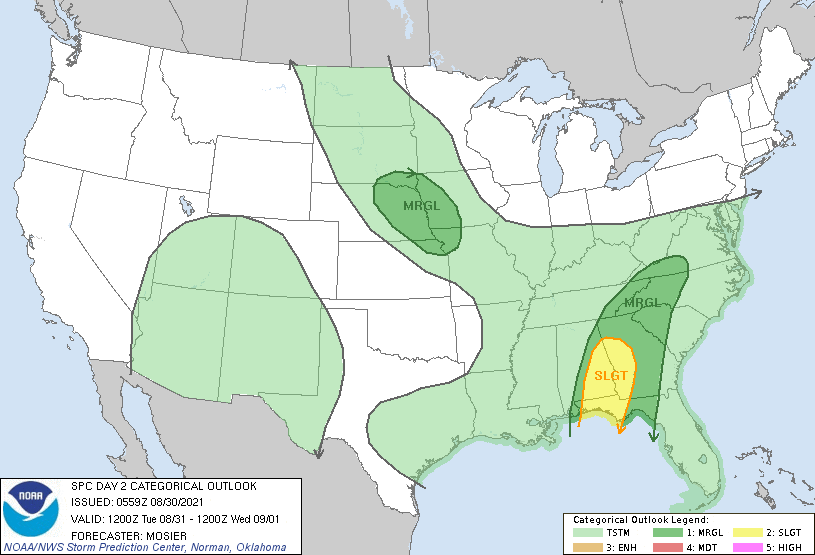 NOAA/NWS Convective Outlook for Wednesday.