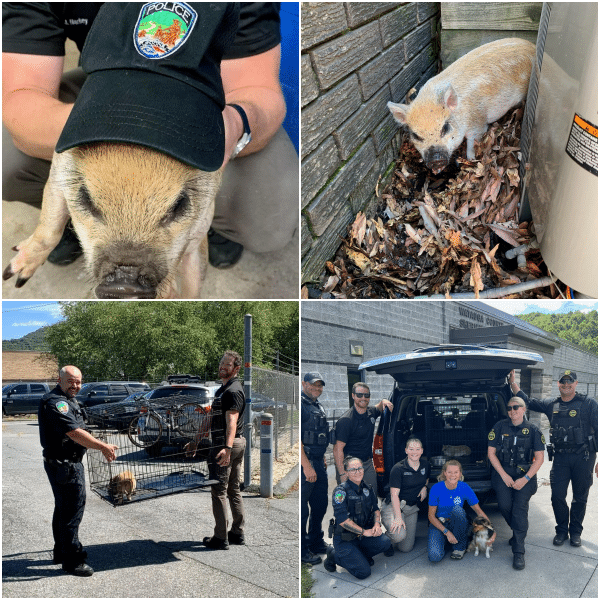 Last Updated on September 1, 2023 4:19 pm
Boone Police and the Watauga County Sheriff's Office are looking for the owner of a pig that fell out of a vehicle on Friday afternoon.
"This little piggy came running across Blowing Rock Road, straight to the PD, after taking a tumble out of a vehicle (It's OK!)", Boone Police Department said in a Facebook post just before 3:20 pm.
The Department had a little fun at their own expense, "We reckon he heard were are hiring…Let the jokes roll in…we're ready
".
Also according to the post, "Some sweet ladies followed it to the PD where our officers dipped into their inner redneck and "Sewwww Eeeee!", captured the frightened little thing!"
Boone PD also said that "BACON" was handed off to extended family at Watauga County Sheriff's Office for safekeeping until owner is located. Mutual Aid at it's finest!
If you have any information on whose this little pig belongs to OR if you saw it's escape, please call 828-268-6900.