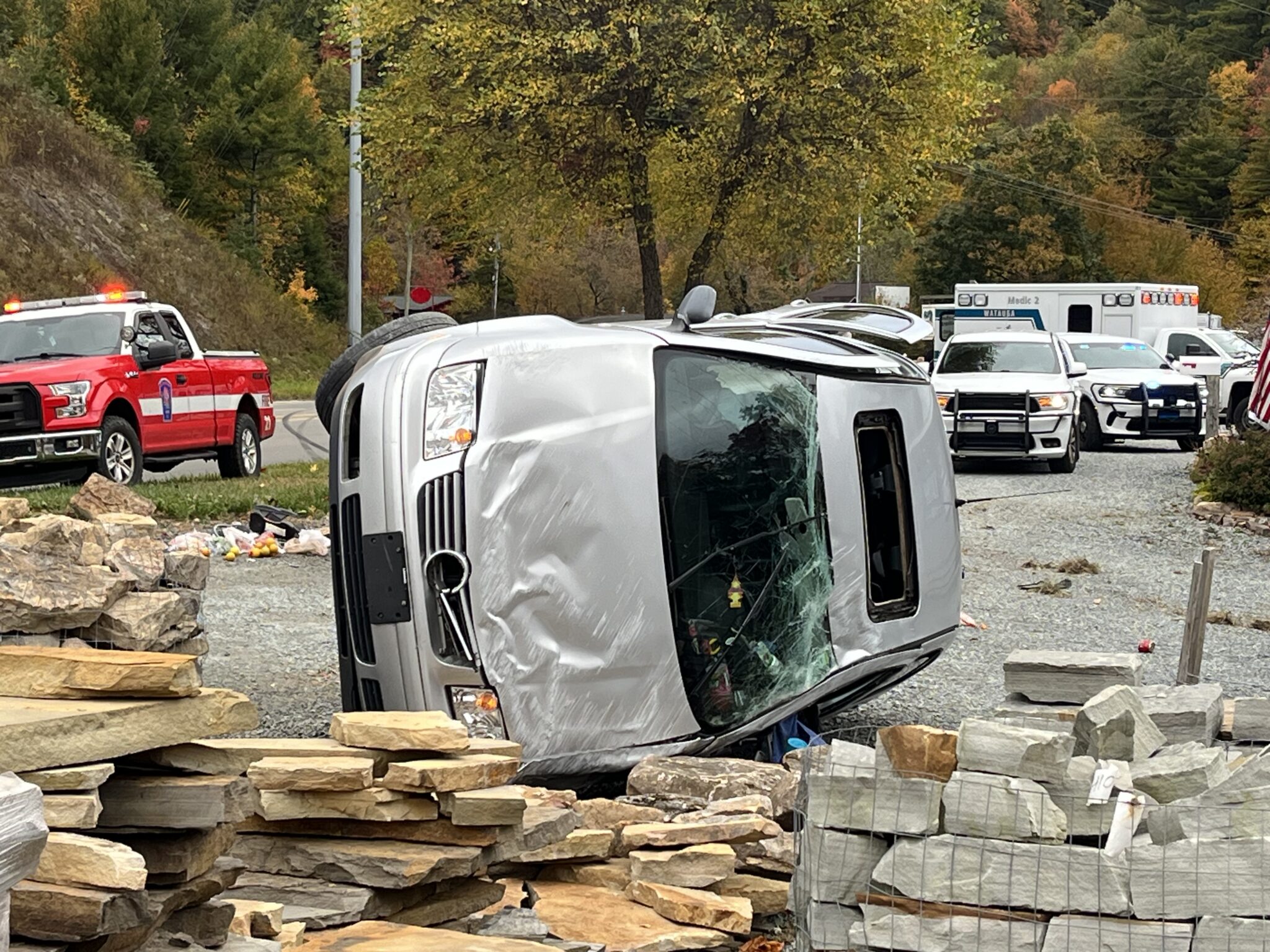 Last Updated on October 17, 2023 12:34 pm
Boone Police Department Press Release:
On October 17th, 2023, shortly before 10:00 am, the Boone Police attempted to stop a vehicle on NC Highway 105, that was reported as stolen.  The driver of the vehicle failed to stop and fled resulting in a chase that ended in a vehicle crash outside the Boone city limits on Blowing Rock Rd. near Niley Cook Rd. Both occupants of the suspect vehicle fled on foot following the crash and were quickly apprehended. 
Lewis Woods, age 53, of Albany, Georgia; and Jessica Newkirk, age 37, of Lawrenceville, Georgia were arrested. 
The crash involved the suspect vehicle only and no emergency services personnel were involved or were injured.   
The Boone Police Department would like to thank the Watauga Sheriff's Office for their assistance and the Boone Fire Department and Watauga Medics for the prompt response. 
---
North Carolina Highway Patrol Press Release
Watauga – On Tuesday, October 17, at approximately 10:00 a.m., the NC State Highway Patrol responded to and investigated a collision in Watauga County on US 321 near Niley Cook Road.  A 2003 Volkswagen Jetta was traveling south on US 321 and was being pursued by the Boone Police Department.  The Jetta lost control, drove off the left side of the road, struck two landscaping boulders in a parking lot, and overturned several times.
The driver of the Jetta, Lewis Archie Woods, 53, of Albany, Georgia, was transported by EMS to Watauga Medical Center with minor injuries. The passenger in the Jetta, Jessica Newkirk, 37, of Albany, GA, was transported by EMS with minor injuries. Neither occupant was restrained by a seatbelt.
The vehicle was being pursued in reference to it being stolen out of Georgia.   
Photo: Boone Police