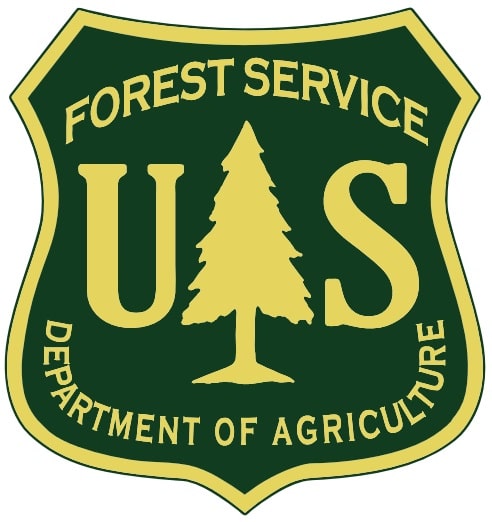 Last Updated on March 23, 2023 9:05 am
ASHEVILLE, N.C., March 22, 2023 — A collaborative effort to restore forests in the Southern Appalachians is getting a boost from the USDA Forest Service through the Collaborative Forest Landscape Restoration Program.
The project will promote more resilient forests across 520,000 acres in the Pisgah National Forest in western North Carolina, and 30,000 acres of the Cherokee National Forest in east Tennessee.
"Restoration and managing for resilience are critical for our National Forests in western North Carolina. We've seen the value of this work in recent threats related to storms and wildfire," said Forest Supervisor James Melonas, National Forests in North Carolina. "By working hand-in-hand with our partners, the Pisgah Restoration Initiative will allow us to work across large landscapes to make our forests healthier and more resilient to changing conditions."
The Pisgah Restoration Initiative is a 10-year effort that will increase prescribed burning and other forest management practices on more than 70,000 acres of the Pisgah National Forest. The project will reduce wildfire risk, restore fire-adapted ecosystems, treat non-native invasive species, and increase watershed health and resiliency to provide clean and abundant water to communities in western North Carolina.
The selection of this project will provide an additional $11 million toward restoration priorities during the next decade, with significant additional partner funding expected.
Collaboration is a critical component of the Pisgah Restoration Initiative. From its inception, the project was planned with local and regional partners from state and federal agencies, local environmental non-profits, wildlife conservation organizations and recreation user groups.
"Public land conservation provides great benefits to all when we are working together to strengthen the forest, and by extension, our local communities," said Melonas. "With this additional financial support and the commitment of partners, we can show that working together, we can all accomplish more than we can alone."
Our collaborators on this project include the North Carolina Wildlife Resources Commission (NCWRC), The Nature Conservancy in North Carolina, and the Appalachian Trail Conservancy (ATC).
"The Pisgah Restoration Initiative is critically important to achieving the desired ecological conditions for our fire-adapted forests," said Megan Sutton of The Nature Conservancy. "It is a project that secures significant, multi-year funding to be spent on collaboratively supported projects that make a lasting and meaningful difference on the landscape. The Nature Conservancy is excited to be a part of the larger network of partners working with the U.S. Forest Service to increase forest resiliency over the next ten years."
Enthusiasm and support for the projects was voiced by many partner agencies in the Southern Appalachians.
"The Appalachian Trail Conservancy is excited to partner with Pisgah National Forest and the wider conservation community in Western North Carolina to engage on critical restoration projects on our public lands and the A.T. landscape," said Matt Drury of the Appalachian Trail Conservancy. "ATC looks forward expanding our work on forest health, spruce-fir restoration, wildlife habitat, and Southern Appalachian Grassy Balds management."
"The Fish and Wildlife Conservation Council is excited to see and be a part of a larger scale restoration project for Pisgah to begin," says David Whitmire of the Fish and Wildlife Conservation Council. "It is through long overdue and much needed restoration, that quality habitat for wildlife can once again be established in this forest."
This initiative builds on the successes of work under the Grandfather Restoration Project, which occurred from 2011 through 2021 on the Grandfather Ranger District; it applies lessons learned to increase the pace and scale of restoration across a larger landscape.
"As was demonstrated through the highly successful Grandfather CFLRP, the North Carolina Wildlife Resources Commission is excited for the opportunity to continue to collaborate with the USFS and other key partners to work towards measurably expanding forest restoration efforts across the entire Pisgah National Forest," said Ryan Jacobs of North Carolina Wildlife Resources Commission. "We are eager to see the many successes that have already been achieved, added to and expanded upon through the implementation of the Pisgah Restoration Initiative to promote and enhance the diversity of our states forests, streams, and wildlife."
Working with partners to prioritize restoration across this landscape is an example of the revised Nantahala and Pisgah Forest Plan in action. The Pisgah Restoration Initiative is poised to be one of the first opportunities to demonstrate how the collaboration and coordination outlined in the forest plan can improve the health and resiliency of the forest.
For more information about the Collaborative Forest Landscape Restoration Program, visit: https://www.fs.usda.gov/restoration/CFLRP/