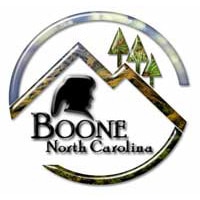 Last Updated on July 17, 2023 9:51 am
Due to various concerns, including but not limited to pedestrian safety and aesthetic issues, the
Downtown Boone Development Association has recommended a street vending ordinance to the
Town Council that would regulate Itinerant Street vending on streets or sidewalks in downtown
Boone. This ordinance was developed with input from downtown vendors, businesses, and other
community partners. This ordinance would apply to all town-owned property and
town-maintained public rights of way, such as sidewalks or streets, in Downtown Boone. The
ordinance was approved unanimously by the Boone Town Council at their July 12, 2023 meeting
and will be effective beginning on July 27, 2023.

The "Downtown Boone Street Vendor Permit" is available on the Town of Boone's website at
www.townofbooone.net/dbda. Additional information, a summary of the Downtown Boone
Itinerate Street Vendor ordinance, and additional rules for street vending in Downtown Boone is
available at the link as well.

"I am grateful for all of the business owners, vendors and community members who provided
feedback and helped guide the drafting of the ordinance. I believe that it was a thoughtful and
productive discussion that produced a good ordinance. We are thankful for the Town Council's
support! Now, we kindly ask for your patience and grace as we work through the
implementation." – Lane Moody, Downtown Development Coordinator

For more information, please contact Lane Moody, Downtown Development Coordinator, at
(828) 268-6283.