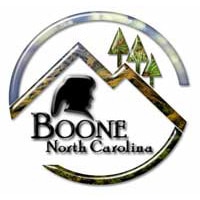 Last Updated on June 21, 2022 1:43 pm
The Town of Boone has named Paige Henderson as Boone's new Downtown
Development Coordinator. Paige began working for the Town of Boone Monday, June 13th, and
provided necessary help with the Boonerang Music and Arts Festival, according to a press release from the Town.
Previously, Paige worked for Tryon, North Carolina, as their Executive Director for the Tryon
Downtown Development Association. There, she gained experience and training in the NC Main
Street Program, a program which is designed to inspire place making by building asset-based
economic development strategies that will achieve measurable results such as investment,
business growth, and jobs.
Paige graduated Magna Cum Laude in 2016 from the University of Alabama, and later earned
her Master's in Public Administration from Appalachian State University in 2016 with a focus
on Not-for-Profit work. "I'm excited to be here because Downtown Boone is my Main Street
dream job! As an Avery County native and proud graduate of ASU, I could not be more thrilled
or thankful to work for one of the town's I grew up in." Paige stated.
For more information, please contact Town Hall at (828) 268-6200, or contact Paige Henderson
at paige.henderson@townofboone.net.