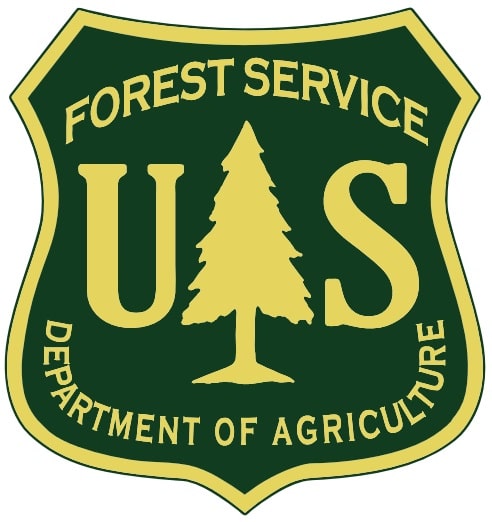 Last Updated on January 19, 2023 12:06 pm
Mars Hill, NC, January 19, 2023 – The U.S. Forest Service will hold a virtual presentation and public scoping meeting on Wednesday, January 25, to present and discuss the proposal for the future of the Overmountain Shelter which has been closed since 2019.
The Overmountain Shelter, located in Avery County near the Appalachian National Scenic Trail, Overmountain Victory National Historic Trail and Roaring Creek Road on the Pisgah National Forest, was originally a barn on a private farm that was acquired by the Forest Service in 1979 and became part of the Appalachian Ranger District. The Tennessee Eastman Hiking and Canoeing Club converted the barn into a trail shelter in 1986. Despite efforts to maintain it, the barn has become structurally unsound and cannot be safely occupied. Slope movement has caused a significant downhill lean in the structure and a support beam snapped under the large upper loft.
Based on a variety of factors and assessments, such as public health and safety, a structural engineer assessment, long-term sustainability, Appalachian Trail corridor management and partner support, a proposal is being considered to decommission the shelter and pit privy. In place of the shelter, a 12'x12' covered picnic table area is being proposed to provide an area to sit and enjoy the scenic view and provide a dry cooking area for overnight users. The fields around the shelter would remain open for tent camping offering beautiful views of the Roaring Creek valley. The Stan Murray Shelter just two miles to the south provides a covered overnight alternative for campers.
Click Here to learn more about the Overmountain Shelter, current conditions and issues being taken into consideration for the proposal.
A project website has also been created for the public to access https://www.fs.usda.gov/project/?project=63432 that will provide a location for comments to be submitted on the proposal. The comment period for this project will be open for twenty days beginning on Monday, January 23, 2023. When the scoping comment period is open, an electronic comment form will become available on the project website by clicking on the "comment" link or by utilizing this direct link https://cara.fs2c.usda.gov/Public//CommentInput?Project=63432
The meeting to present and discuss the proposal will be held online through Microsoft Teams starting at 7 p.m. on Wednesday, January 25, 2023. Use the link to join the meeting in your web browser. No special software is needed to attend. https://tinyurl.com/bxvcnpkx