Last Updated on October 26, 2013 10:00 pm
The High Country got an early alert from Mother Nature on Wednesday, Thursday, Friday & Saturday that winter is just about here again.
Rain, sleet and snow made the first appearance on Wednesday, followed by mixture of rain and sleet on Thursday and Thursday night.
Officials with Avery County Schools decided a 2 hour delay on Friday morning was the safest option due to widespread black ice. In Watauga only scattered slick spots were reported, however there were a few accidents reported including an overturn vehicle in Deep Gap.
At the Watauga Medical Center weather reporting station the highs ranged from 61 on Monday (October 21) to 35 on Friday (October 25). At the Boone 1SE reporting station the highs ranged from 58 on Monday to 43 on Friday.
On Saturday (October 26) a new record low was set for Boone. Boone 1SE recorded 18 degrees and Watauga Medical Center recorded a low of 19.
According to the State Climate Office of North Carolina a record low of 19 was set on Oct 26, 1930.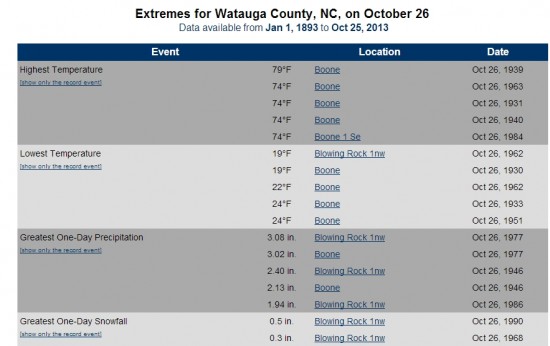 The record monthly low is 14 set on Oct 22,1930 and tied on Oct 21, 1952.
In keeping track of weather records (temperatures, rainfall, snowfall, wind) it's important to note that the records for Boone relies on three different sources. Boone COOP station 310977 from 1929-1980, Boone 1Se 310982 from June 1, 1980-present and Watauga Medical Center reporting station KTNB.
Brad Panovich of WCNC TV 36 posted on facebook Friday (Oct 25) that Boone received 1″ of snow overnight which is 4 days earlier than last year when Sandy hit. On average the 1st accumulating snow in Boone is on Nov 29th. The earliest was on Oct 21st, 1989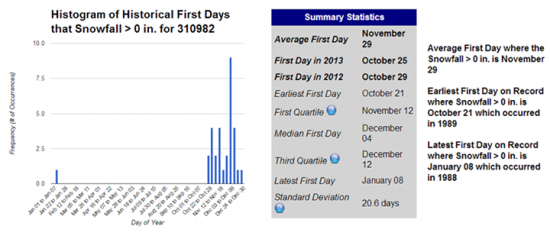 Snow depth maps from National Weather Service
October 25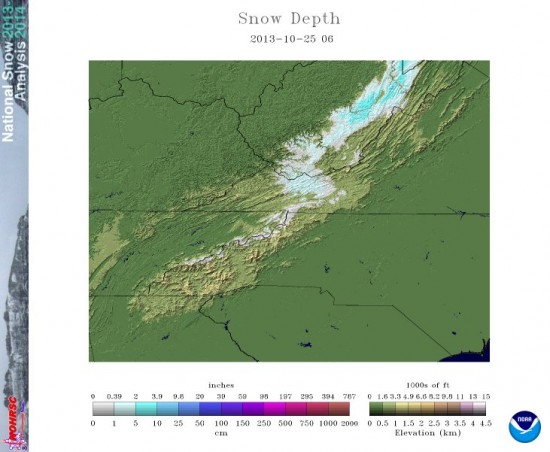 October 26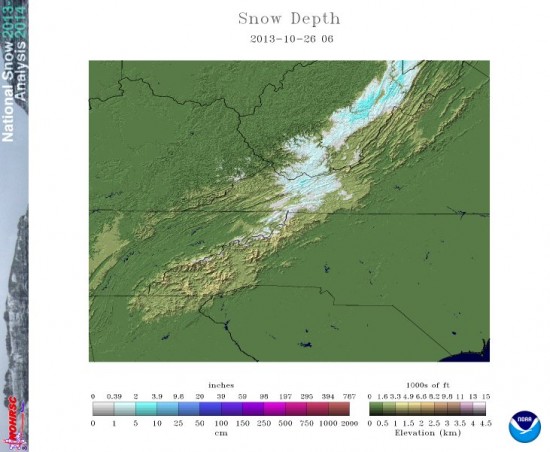 Select photos sent into the Watauga Roads facebook page.
Thursday Oct 24. Photo: Laura Minetti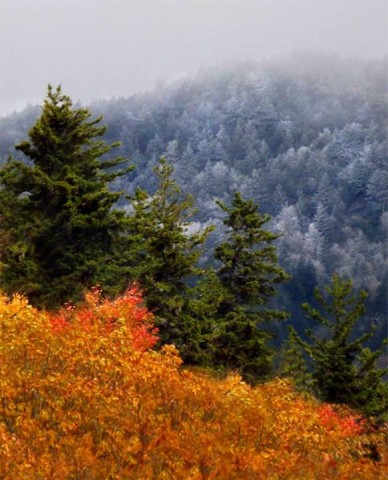 Tweetsie Railroad trestle Friday Oct 25. Photo: Cassandra Hartley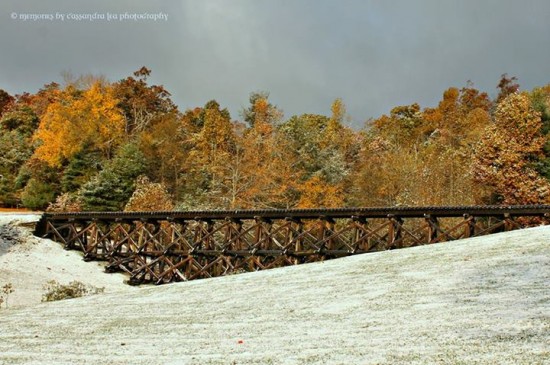 Junaluska Road Friday Oct 25. Photo: Petros Thorp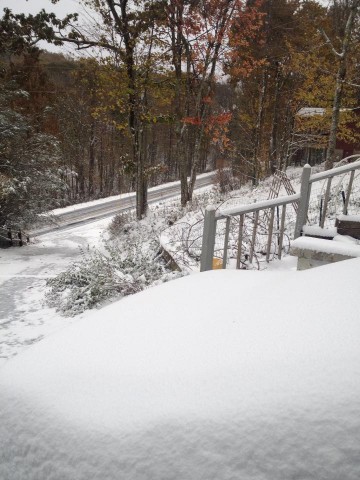 The last blast of winter weather for 2013 occurred in April . This last round of snow was nearly a year to the week of Super Storm Sandy: http://wataugaroads.com/snowstorm-reports-for-october-storm/, http://wataugaroads.com/tuesday-oct-30-storm-reports/, http://wataugaroads.com/wednesday-oct-31-storm-reports/