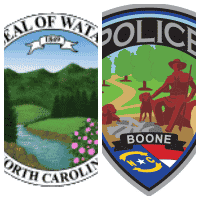 Last Updated on October 3, 2022 6:01 pm
The North Carolina 911 Board recently awarded grants to benefit 911 call centers, but also awarded the first Priority One Collaboration grant to Watauga County Communications and Boone Police Department Emergency Communications.
The Priority One Collaboration grant facilitates consolidation efforts among PSAPs, according to the North Carolina Department of Information Technology (NCDIT). Watauga County 911 Services Coordinator Amy Snider said to NCDIT that the $2.7 million Priority One grant enabled the county to begin consolidating with Boone, which they had considered since 2010. The PSAPs now work in a facility that can seat five emergency dispatchers, up from three, and are upgrading their radio consoles, enabling them to dispatch on more channels. They are planning to build a new physical facility within the next three years.
"The Priority One grant made it all happen," Snider said to NCDIT. "The new seats and consoles give our dispatchers more flexibility and capacity to better respond to life-threatening situations, especially in larger emergencies and natural disasters."
The 911 Board awarded $16.3 million in grants that will benefit call centers in 11 counties and cities across the state, according to NCDIT. The board also is opening a new round of funding for cooperation and enhancements by local public safety answering points (PSAP) around the state.
"This year's grant awards help to equip PSAPs with the best technology and resources to keep our state's residents and visitors safe," said N.C. 911 Board Chair James A. Weaver, state chief information officer and secretary of the N.C. Department of Information Technology. "These grants make sure that PSAPs have the right tools to quickly and effectively collaborate and respond to people in need."
The N.C. 911 Board awarded $13.67 million in grants from the 911 Fund to nine local PSAPs across the state to support facility improvements and equipment upgrades:
Ashe County Communications – radio workstation upgrade, $226,750.28
Brunswick County Communications – direct VIPER connection backup radio system, $238,721.50
Chowan County Central Communications – Motorola radio project, $211,833.15
Cleveland County Communications – Cleveland County 911 facility project, $5,036,595.00
Johnston County Communications – radio and paging infrastructure upgrade, $1,756,657.27
Madison County 911 – dispatch system improvement, $224,147.61
Mount Holly Police Department – technology grant, $216,327.67
Perquimans County Communications – end-of-life equipment replacement, $864,002.50
Yancey County 911 – Yancey County primary PSAP facility project, $4,897,636.72
The application period for a second round of 911 Fund grants for PSAPs opens Oct. 3 and closes Dec. 1. Priority projects for the grants are PSAP equipment purchases, including physical facility improvements, radio-and-dispatch equipment upgrades and construction of new PSAPs. Applications and instructions can be found at the N.C. 911 Board's Grants page.
The application period for the next round of Priority One Collaboration grants opens Oct. 3  and closes Dec. 1. PSAPs can apply for a total of up to $5 million in funding for consolidation and cooperative efforts. Applications and instructions can be found on the N.C. 911 Board's Grants page.
"We're eager to see PSAPs' proposals for how they can improve their technology and organization to aid North Carolinians," said L.V. Pokey Harris, executive director of the N.C. 911 Board. "Our emergency telecommunicators help us at the worst moments of our lives, and we want to make sure they are as well equipped as possible."