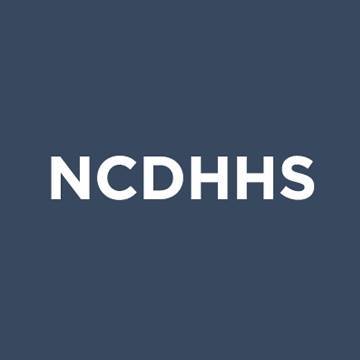 Last Updated on February 27, 2023 12:14 pm
With overdose deaths in 2021 increasing 22%, the North Carolina Department of Health and Human Services continues to extend mobile crisis care, treatment programs and other efforts to improve behavioral health services across the state. The 2021 statistics show this is more critical than ever, as 4,041 people in North Carolina lost their lives to overdose. This is the highest number of overdose deaths in a single year on record in the state.
"North Carolina's communities and families are meeting the tragedy of overdose deaths and the opioid crisis head on, every day," said NCDHHS Secretary Kody H. Kinsley. "With the right treatment and support, recovery is possible, and individuals can go on to live full and productive lives. Our goal is to break the costly cycle of addiction and the smartest investment we can make to do that is expanding Medicaid."
Reaching people before they are in crisis is critical to behavioral health. NCDHHS has expanded mobile crisis services, increased peer supports and collegiate recovery programs — all to get people the care they need at the right time and place. NCDHHS also launched the 988 Suicide and Crisis Lifeline, which offers 24/7 access to trained crisis counselors who can help people experiencing behavioral health-related distress. Since the launch of the easy-to-remember number in July, the NC Suicide and Crisis Lifeline call center has seen an 85% increase in callers identifying "substance use" as their primary reason for calling 988.
The rise in overdose deaths in recent years is driven by illegally manufactured fentanyl. In 2021, more than 77% of overdose deaths in the state likely involved fentanyl, often in combination with other substances. In response, NCDHHS is expanding access to treatment and prevention. Our efforts include the distribution of more than 719,000 units of naloxone to agencies across the state to assist in overdose response efforts. Additionally, the department is working to increase access to medication assisted treatment by changing regulations so mobile medication units can provide methadone and other FDA-approved medications for the treatment of opioid use disorders in North Carolina. The department will also be working with EMS agencies in eight counties to allow them to offer buprenorphine as a medication to treat people who have an opioid use disorder.
NCDHHS continues to implement the North Carolina Opioid and Substance Use Action Plan to prevent addiction, reduce harm, connect people to care and increase access to supportive services, such as housing and employment support. Progress is monitored on a data dashboard that tracks many local actions and state, regional and county-level metrics. Since launching this plan, the number of people receiving prescribed opioids has decreased by at least 36%. The number of people who don't have insurance or have Medicaid receiving opioid use disorder treatment has increased by 48%. In 2021, there were nearly 17,000 emergency department visits related to drug overdoses.
The impacts of the COVID-19 pandemic exacerbated this crisis. Overdose deaths have increased 72% since 2019, with a 40% jump in 2020 during the first year of the pandemic. The number of people who have died from overdose has also worsened in some historically marginalized communities. The overall number of overdose deaths is still highest among non-Hispanic white people; however, when measured as a portion of population, American Indian/Indigenous people have the highest overdose death rate. The percentage by which overdose death rates increased from 2019 rates to 2021 rates was highest among Black/African American people with a 139% increase in their overdose death rate.
Overdose Death Rates by Year and Race, Increase from 2019 to 2021
| Race | 2019 rate | 2021 rate | Increase |
| --- | --- | --- | --- |
| American Indian/Indigenous | 43.3 | 94.1 | 117% |
| Black/African American | 16.1 | 38.5 | 139% |
| White | 27.4 | 42.0 | 53% |
The 988 Suicide and Crisis Lifeline is available to assist those who need confidential emotional support, counseling referrals or connection to community resources. You can call or text 988 or go to 988lifeline.org.