Last Updated on December 24, 2019 4:30 pm
The office of Watauga County Fire Marshal will remain in dedicated hands with the appointment of the latest coordinator.
Taylor Marsh has been appointed as the new Fire Marshal and Emergency Management Coordinator, after the retirement of now former coordinator Steve Suddreth in December. Marsh is no stranger to the aspects of fire, as he comes from a family of fire fighting professionals. Local residents that don't know Marsh personally may notice the familiar last name. Marsh's father, Ronnie, was the first Fire Marshal and EM for Watauga when he was hired in 1984. Ronnie recently retired from the Boone Fire Department in 2014.
Taylor recently took time from his busy schedule to give WataugaOnline.com an interview about his hiring. "I've always desired to work in emergency services and started out as a volunteer fireman with Stewart Simmons Fire Department in 2007 where I received the majority of my fire certifications." Marsh said. "I started in the field full time in 2009 as an EMT Basic in Catawba County then worked at Watauga Medics as a EMT Paramedic. From there I went to Blowing Rock as Fire Marshal for the town then to Boone Fire Department as a driver operator. I was then hired at Watauga County as a code enforcement officer until my recent appointment as Fire Marshal EM Coordinator."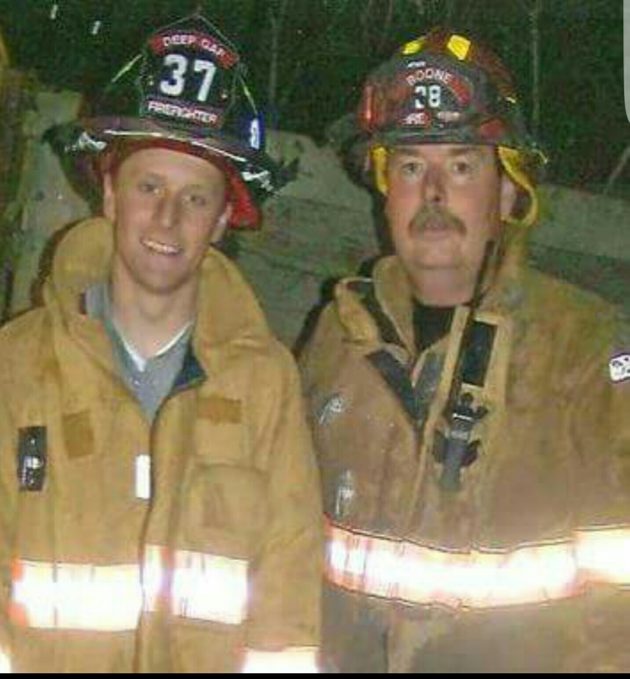 Marsh says that watching his dad serve was a huge inspiration for his decision to follow the same career path."He taught me early on the importance of fire safety and preparing for emergencies and it is a passion I've carried with me since elementary school."
Including his father, Marsh credits his mother Denise, sister Andrea Marsh, wife Celia Marsh and son Harland for being able to take on the new position. "My family has always supported me tremendously and I owe them a huge thank you for helping me get where I am today."
Marsh's support also comes from his direct supervisor, who has high praise for the appointment. Jeff Virginia, Watauga County Communications and Emergency Services Director, tells WataugaOnline.com that Taylor's ability to excel with challenging situations and fire investigations played a key role in naming him to the position. "Taylor started working for the Watauga County Communications & Emergency Services 2 years ago as a fire code inspector and an assistant to the Fire Marshal/Emergency Management Coordinator. During that time he gained large amounts of knowledge from the former Fire Marshal/Emergency Management Coordinator Steve Sudderth." Virginia says.
He adds, "When the opportunity arose for Taylor to apply for the position he applied along with other applicants. Applicant interviews were conducted by the Emergency Services Director and Human Resources Coordinator. We both agreed on the order of presentation to the County Manager. All of the candidates were discussed with Mr. Geouque (Watauga County Manager) and we both agreed that Taylor's qualifications and training would make him a good choice to fill the vacant position."
Marsh holds a bachelor's degree in Emergency Management from Bellevue University and is a certified fire inspector through North Carolina.