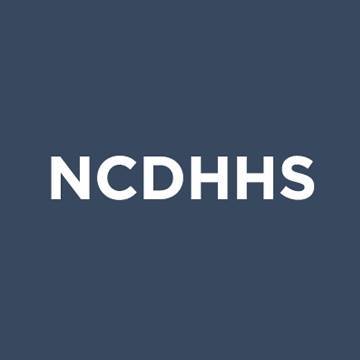 Last Updated on May 5, 2020 6:46 am
Raleigh, N.C. May 4, 2020
On April 30, 2020, FEMA announced North Carolina's eligibility to apply for Crisis Counseling Program (CCP) disaster funds and the North Carolina Department of Health and Human Services (NCDHHS) acted quickly to submit an application that same day.
NCDHHS plans to leverage these CCP dollars to implement additional mental health supports and crisis counselling services for North Carolinians in response to the COVID-19 pandemic through two connected efforts — the Hope4NC Helpline and a Crisis Counseling Program tailored for COVID-19.
"We must work quickly, collaboratively, and boldly to flatten the second curve of COVID-19 – the behavioral health effects of the disease," said NCDHHS Deputy Secretary for Behavioral Health and Intellectual and Developmental Disabilities, Kody H. Kinsley. "The Hope4NC program, made possible by this federal grant, will help us quickly stand-up a statewide response that helps folks normalize their experience, get access to additional resources, and build resiliency."
North Carolinians who call the Hope4NC Helpline (1-855-587-3463) talk with trained counselors who provide emotional support and share resources on building coping skills during times of crisis. This is a collaborative effort between NCDHHS, the state's seven LME/MCOs, North Carolina Emergency Management and REAL Crisis Intervention Inc. Hope4NC Helpline began initial operations statewide in April.
The Hope4NC Helpline staff make referrals to the second component — community-based crisis counselors. These counselors are locally hired throughout the state to provide additional resilience supports for all North Carolinians. Examples of these supports include individual and group counseling on understanding reactions to fear, anxiety and trauma, effective strategies for self-care, and help navigating community resources. The program builds on earlier success in North Carolina using the Hope4NC Helpline (1-855-587-3463) and crisis counselors program following natural disasters. In the aftermath of Hurricane Florence, the Hope4NC Helpline served over 4,400 people, and crisis counselors served over 280,000, in the eastern parts of the state that were most seriously impacted. Now those resources are being made available in all 100 counties.
Traditionally, crisis counselors go door-to-door to serve those in need. However, the program is being adapted to rely on tele capabilities to meet the needs on the ground.
CCP is part of Individual Assistance (IA) funds that can be made available by FEMA. The Substance Abuse Mental Health Services Agency (SAMHSA) provided CCP technical support and works in conjunction with FEMA helping states implement effective crisis counseling services when funded.
Additional resources and information on staying physically and mentally healthy can be found on the Managing your Overall Health webpage on the NCDHHS COVID-19 website: ncdhhs.gov/coronavirus.
The Hope4NC Helpline 1-855-587-3463 responds to calls day or night, 24 hours a day, seven days a week.