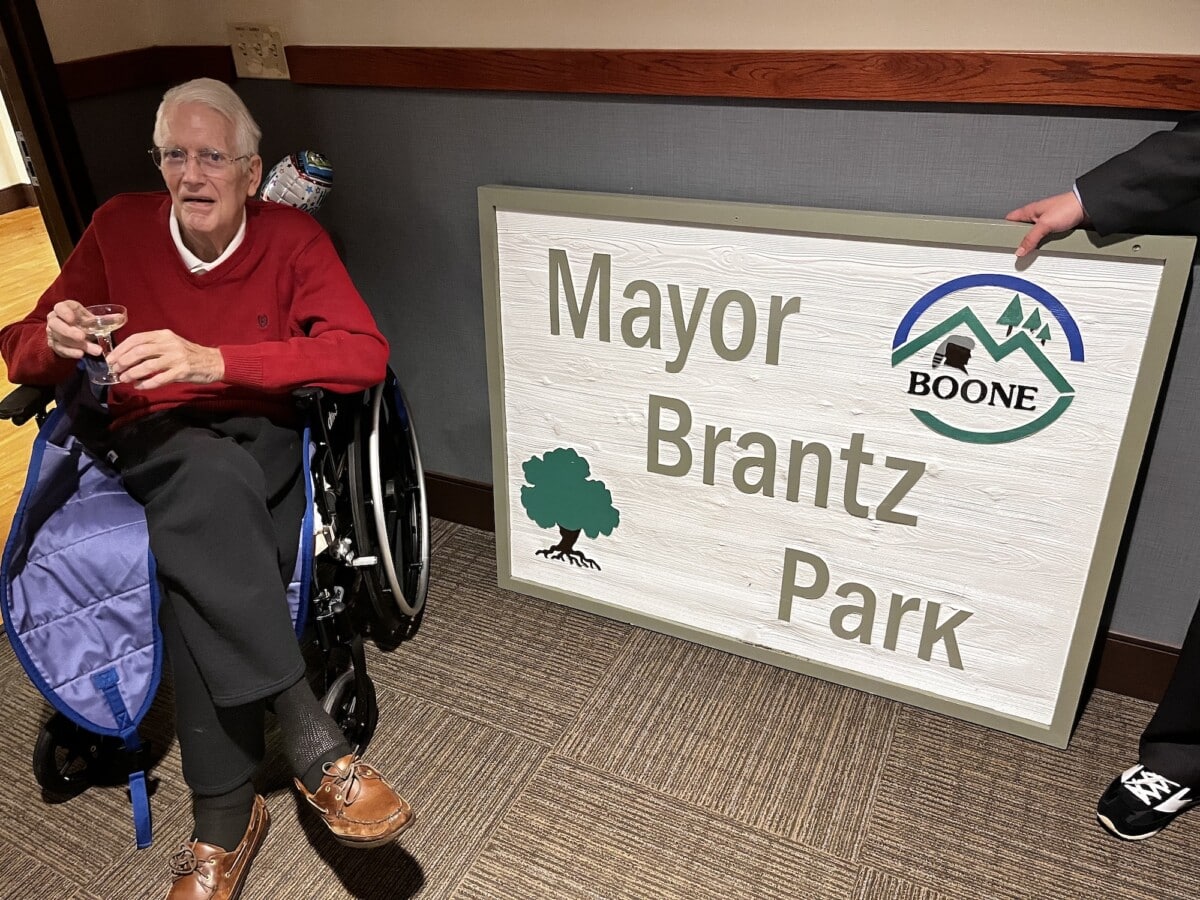 Last Updated on December 12, 2022 12:03 pm
During the October 19th, 2021 Boone Town Council meeting, the Boone Town Council voted
unanimously to rename the lawn of the Jones House the "Mayor Brantz Park" in honor of
Boone's former mayor, Dr. Rennie Brantz.

Dr. Brantz served on the Boone Town Council for over 10 years, and was elected Mayor of
Boone in 2015. Dr. Brantz moved to Boone in 1974 after accepting a position at Appalachian
State University in the History department. As a founder and director of the freshman seminar
program, as well as the founder and coordinator for the Center for Judaic, Holocaust and Peace
Studies, Dr. Brantz has become an integral part of the Boone community as a whole.


Mark Freed, Director of Cultural Resources, said "Mayor Brantz spent a lot of time at the Jones House, serving on the Jones House Advisory Board, playing guitar in the old-time jam, attending concerts, and serving treats at holiday events, and he had the vision for creating a Cultural Resources department. Mayor Brantz has had a huge impact on the Jones House Cultural Center and activities, and this is a fitting honor for his years of service." –

For more information contact the Jones House at (828) 268-6280. While the end of 2022
is nearing, make sure to check out the events happening at the Jones House at Mayor Brantz Park
in the new year at www.joneshouse.org/events