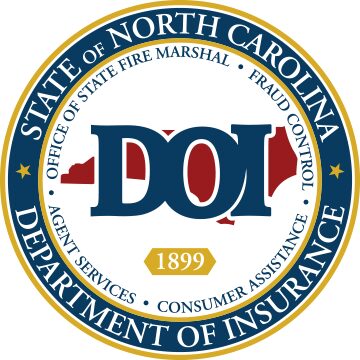 Last Updated on June 15, 2021 2:10 pm
RALEIGH Jun 15, 2021
North Carolina Insurance Commissioner Mike Causey today has issued an alert about the use of European lumber in the construction of homes and buildings throughout the state. The N.C. Department of Insurance regulates the state's building codes and oversees the N.C. Building Code Council.
The council has determined European lumber, which is being imported to help with the nation's lumber shortage, does not meet N.C. building code requirements and, in some cases, could cause catastrophic failures in wall, floor and roof framing.
A primary concern is the specific gravity or wood density that affects the performance of fastening devices, such as nails, screws or gusset plates. A lower specific gravity may result in a decreased resistance capacity of a shear wall designed to withstand wind and seismic loads, lower gripping strength of a truss metal plate, or lower bending strength that could affect wall height.
There are also concerns with the differences between U.S. and imported lumber milling processes.
The American Lumber Standard Committee (ALSC) requires the lumber species to be identified in the grade stamp on each piece of lumber. The structural properties widely vary by species and the origin where the wood was grown and harvested.
"Contractors should be aware that, despite a piece of lumber bearing a 'No. 2' stamp, there can be significant differences in the wood's engineering properties depending on where it came from," said Commissioner Causey. "I urge builders to know the difference between imported and domestic 'No. 2' stamped lumber so they don't mistakenly use the wood in an unsafe manner that does not meet code."
As a result of these significant issues, the N.C. Building Code Council has issued an advisory that European lumber can only be used as an alternate material that must be reviewed by the code enforcement official before it is used. This does not mean European wood products are prohibited, it simply requires additional supporting documentation to assure the wood characteristics are properly reflected in the overall project design.
Code enforcement officials must ensure the documentation includes the testing or evaluation performed on the lumber to support compliance with the building code requirements. Without the documentation, the use of European lumber products will require an engineering analysis and subsequent seal to verify code compliance.