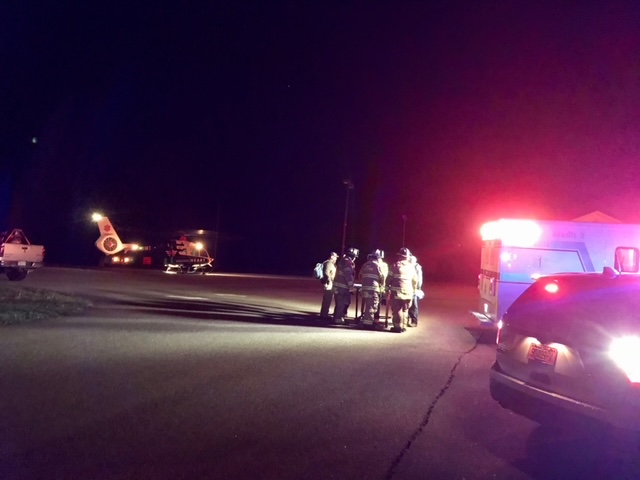 Last Updated on April 23, 2023 9:59 am
Multiple people were injured after a deck collapse in Ashe County on Saturday night.
The incident happened at 580 Little Tree Road in West Jefferson, according to Ashe County Emergency Management, with the call coming in at 8pm.
9 patients were transported with at least two airlifted by Highlands Emergency Air Rescue & Transport. There were no fatalities, according to Ashe Medics.
Ashe Medics, Ashe County Rescue Squad, Ashe County Sheriff's Office, Laurel Springs Volunteer Fire Department, Warrensville Volunteer Fire and Rescue Department, Fleetwood Volunteer Fire and Rescue Department and West Jefferson Volunteer Fire Department all responded to the scene.
The cause was not yet known as of the writing of this article on Sunday morning. WataugaOnline.com will update as more information becomes available.
Photo: Ashe County Emergency Management