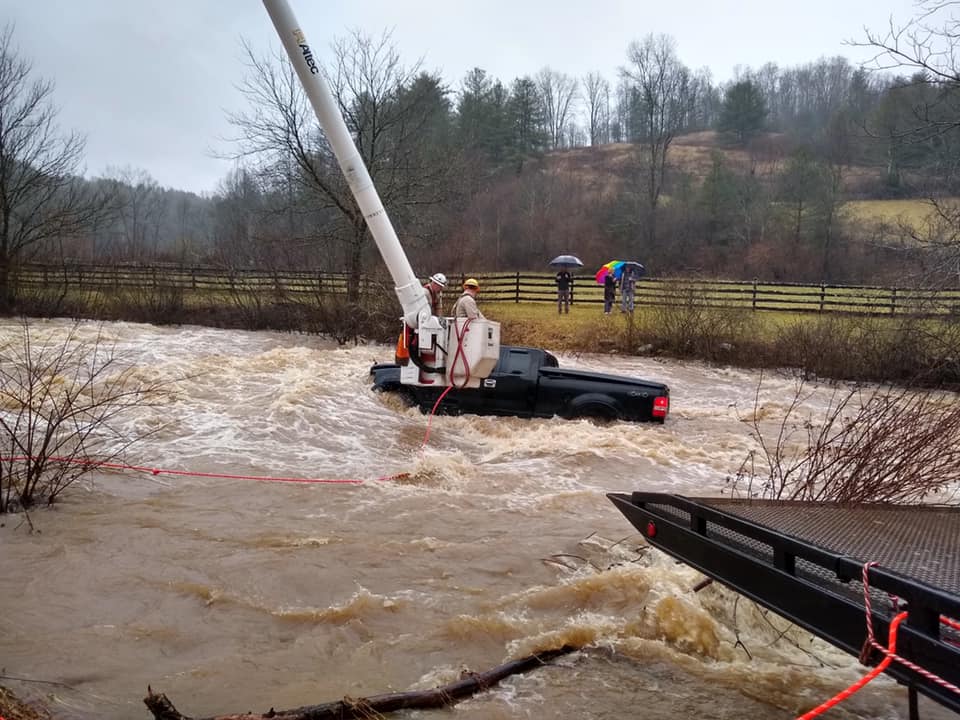 Last Updated on February 11, 2020 7:03 pm
Two crew members of Mountain Electric Cooperative are being credited with saving a flood victim in Johnson County, Tennessee.
Thursday, February 6, Rick Courtner and Cody Bryant rescued a woman trapped in her vehicle, according to a social media post by MCE.
Flood waters carried the vehicle approximately 300 yards before becoming lodged on a rock.
WJHL-TV reports that the woman was traveling on Hwy 91 in Laurel Bloomery when a rockslide pushed her truck into a creek. The woman was not injured emergency management told the TV outlet.