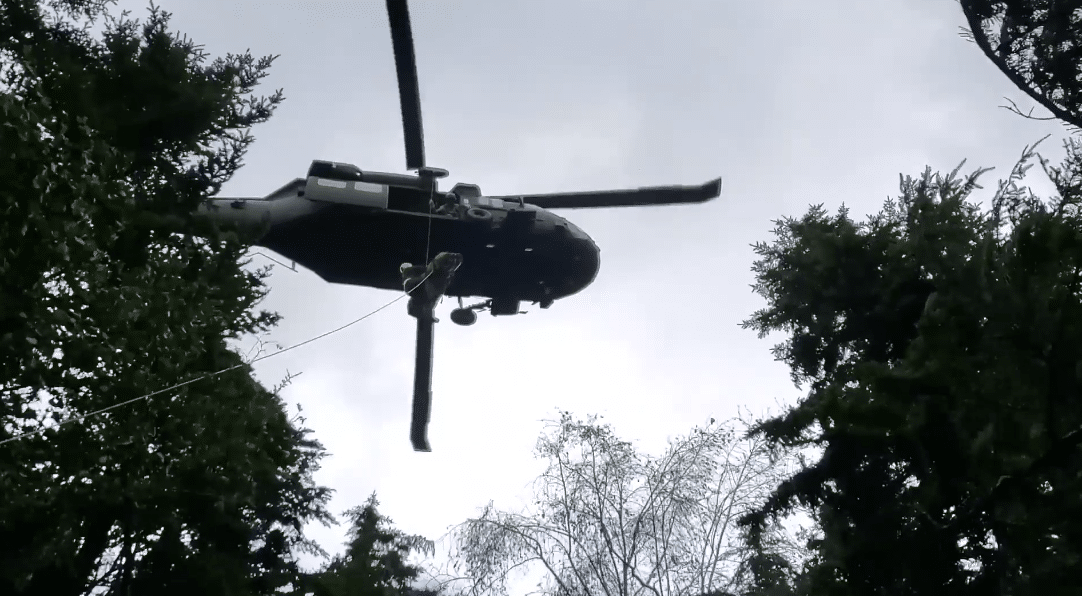 Last Updated on August 24, 2020 10:43 am
Several organizations took part in a rescue at Grandfather Mountain on Saturday.
The mile-high rescue took place on Saturday, Aug. 22, when a hiker fell ill on the Profile Trail, according to Grandfather Mountain's Facebook page.
First responders tended to the hiker, while awaiting extraction via Black Hawk helicopter by the N.C. Helicopter Aquatic Rescue Team (NCHART). The hiker was transported to MacRae Meadows at the base of Grandfather Mountain, where he was transferred to a Wings Air Rescue helicopter bound for Johnson City, Tenn.
The speedy rescue was made possible through a joint effort between the Grandfather Mountain Stewardship Foundation, NCHART, Wings Air Rescue, Linville Central Rescue Squad, Linville Volunteer Fire Department, Banner Elk Volunteer Fire Department & Rescue, Avery County Emergency Management and N.C. State Parks.
Video courtesy of John Caveny and Jesse Pope | Grandfather Mountain Stewardship Foundation