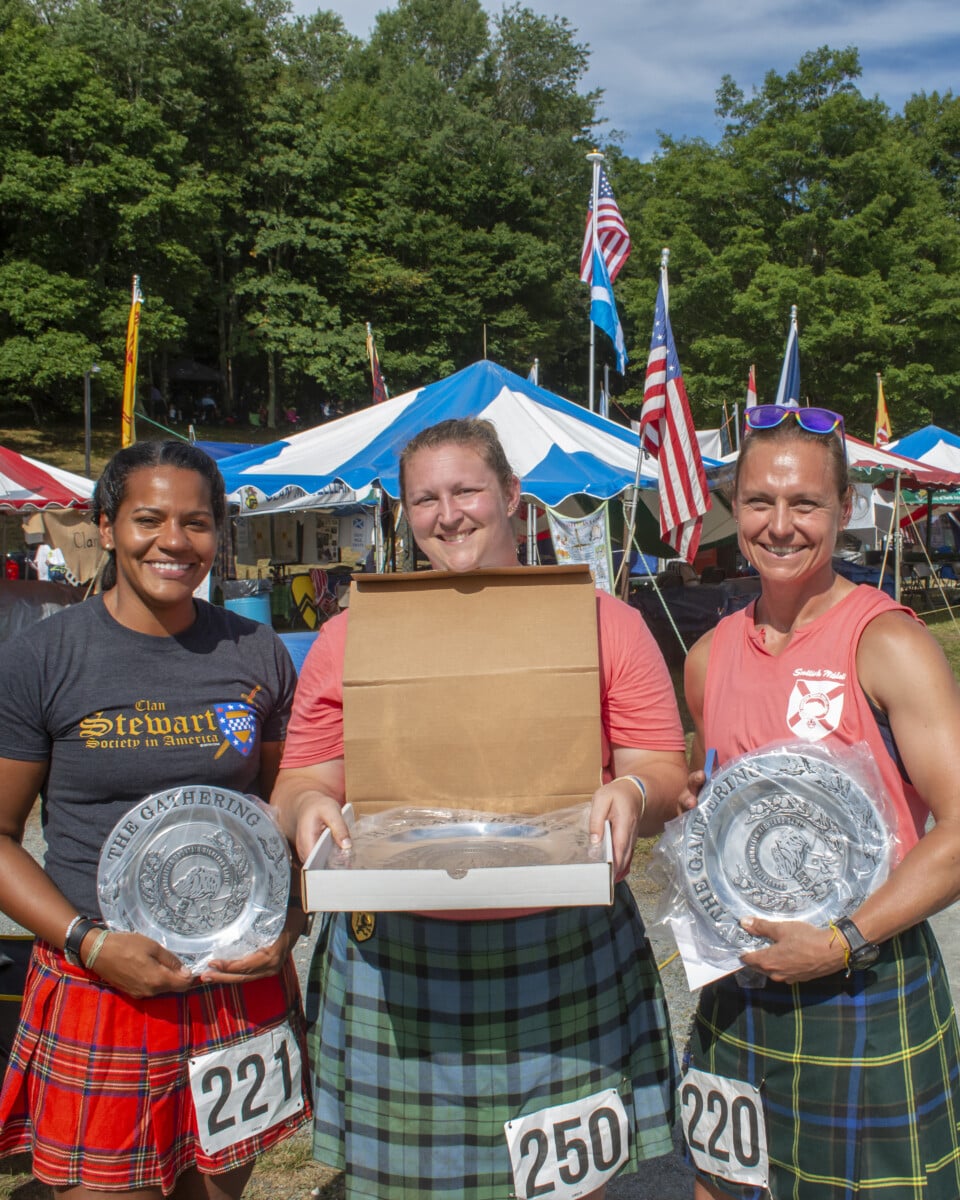 Last Updated on July 13, 2022 4:03 pm
LINVILLE, N.C. – Meagan McKee finished first in four of the seven women's heavy athletic events during the 2022 Grandfather Mountain Highland Games, thereby claiming the top spot overall for the competition. McKee previously placed second at these games in 2019.
The history teacher from Vermont has been doing heavy athletics for eight years and is the 2019 and 2021 Highland Games World Champion.
This year saw 14 women competing – a record for the Grandfather Mountain Highland Games – in front of an exceptionally large crowd of spectators this past Saturday.
For McKee, the sport is all about family and fun. She has followed in the footsteps of her father, who was also a professional.
"It's fun – I like to keep it fun," she said on what motivates her to take part, in addition to it being in her blood.
To prepare and train, McKee "lifts and throws three to four times a week."
McKee won the clachneart, the 14-pound-weight throw for distance, the hammer throw and the caber toss events.
Adriane Wilson was this year's runner-up, winning the 28-pound-weight throw for distance and coming in second in three other individual events. Elissa Van Vleck secured the third-place finish overall.
The women's elite competition is by invitation only and featured 14 competitors vying to best each other in seven different categories: sheaf toss, 28-pound-weight toss for height, clachneart, 28-pound-weight throw for distance, 14-pound-weight throw for distance, hammer throw and caber toss.
The 2022 Grandfather Mountain Highland Games took place July 7-10 at Grandfather Mountain's MacRae Meadows in Linville, N.C. To learn more about the Highland Games, visit www.gmhg.org.
The nonprofit Grandfather Mountain Stewardship Foundation strives to inspire conservation of the natural world by helping guests explore, understand and value the wonders of Grandfather Mountain. For more information, visit www.grandfather.com.
Meagan McKee prepares to toss the caber during the 2022 Grandfather Mountain Highland Games. She finished first in four of the seven women's heavy athletic events during the games, thereby claiming the top spot overall for the competition. (Photo Courtesy of Grandfather Mountain Stewardship Foundation / Skip Sickler)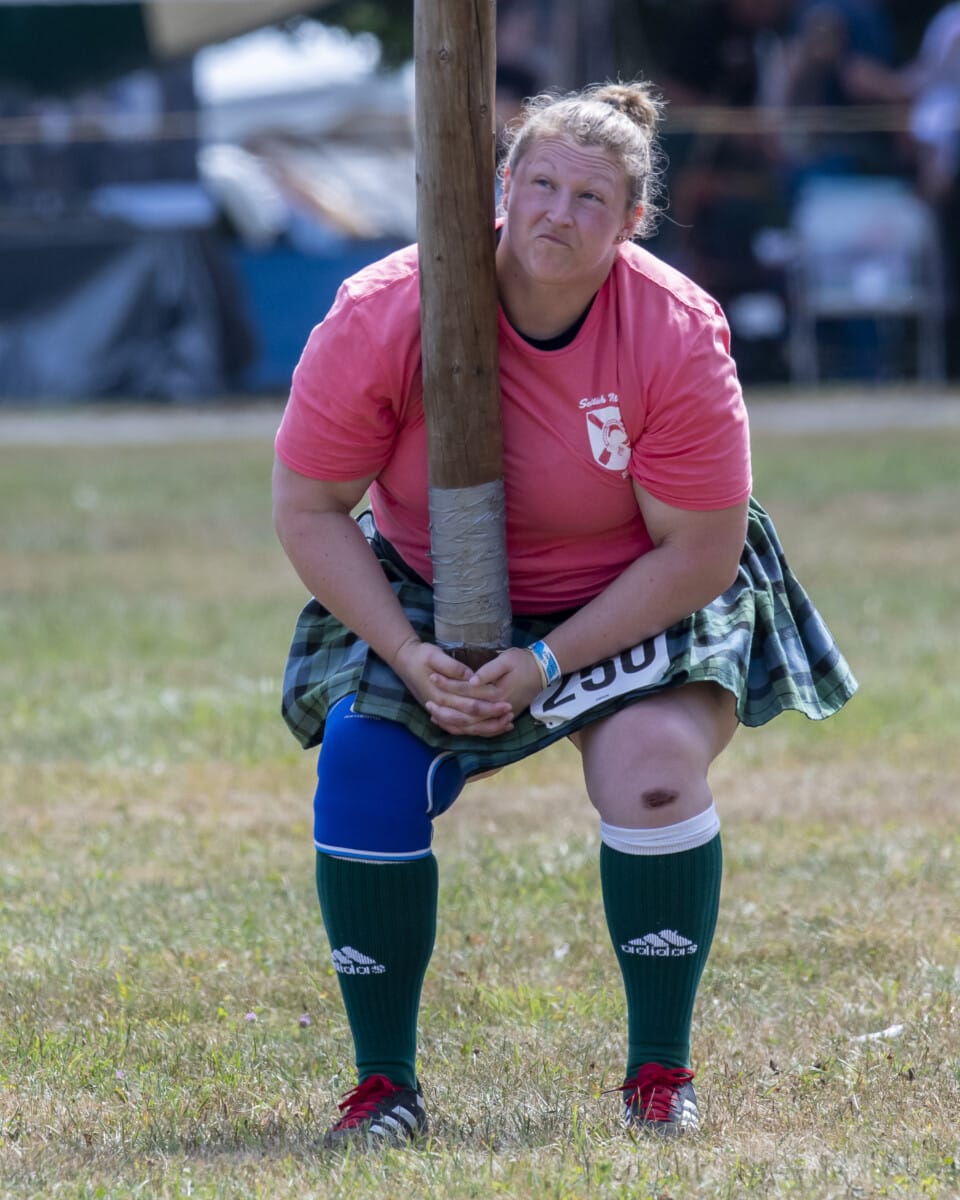 Adriane Wilson competes during the 2022 Grandfather Mountain Highland Games. She was this year's runner-up in the women's heavy athletics competition, winning the 28-pound-weight throw for distance and coming in second in three other individual events. (Photo Courtesy of Grandfather Mountain Stewardship Foundation / Skip Sickler)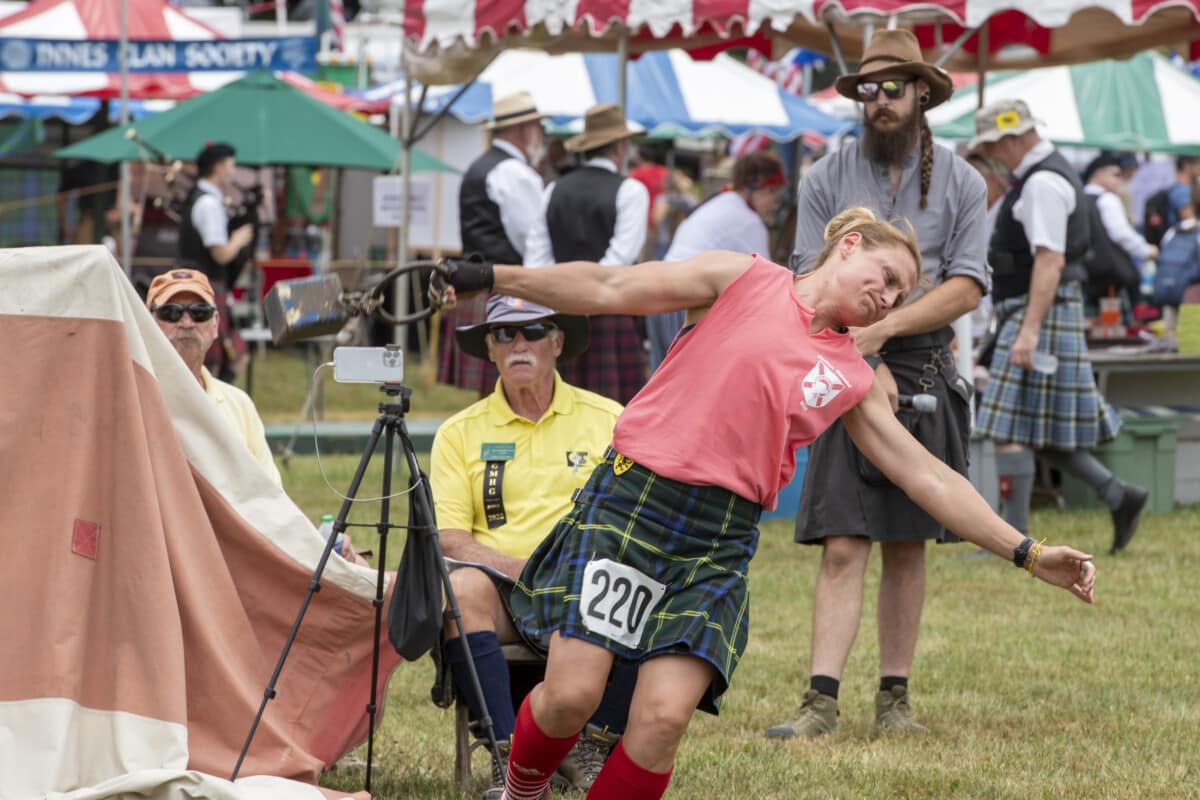 The top three women competitors in heavy athletics pose at the 2022 Grandfather Mountain Highland Games. Pictured are the overall winner Meagan McKee (center), the runner-up Adriane Wilson (right) and the third-place finisher Elissa Van Vleck (left). (Photo Courtesy of Grandfather Mountain Stewardship Foundation / Skip Sickler)