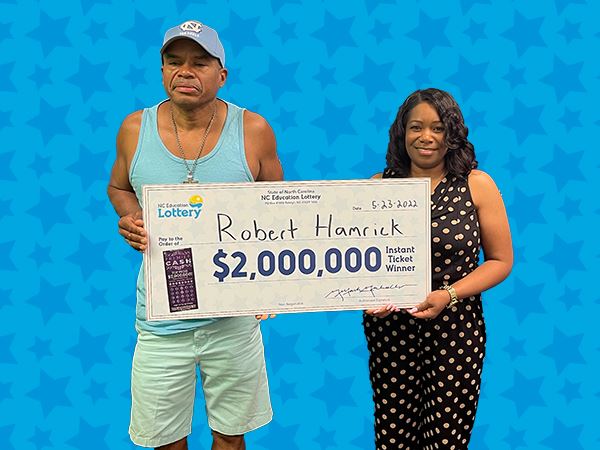 Last Updated on May 23, 2022 5:43 pm
Robert Hamrick of Marion said he couldn't believe his eyes when he saw he had matched a number with a $2 million prize on his scratch-off ticket.
"I really thought I was seeing things," Hamrick said.
Hamrick, a 53-year-old factory worker, bought his lucky $20 Premier Cash ticket from the Shop & Save on N.C. 226 South in Marion. He said that after he scratched the ticket in his home Sunday morning, he showed his wife the ticket so she could check it too.
"She looked like she was about to faint," Hamrick said.
When Hamrick arrived at lottery headquarters to collect his prize, he had a decision to make. He could choose to receive the prize as an annuity of $100,000 over 20 years or a lump sum of $1.2 million. He chose the lump-sum amount of $1.2 million and, after required state and federal tax withholdings, took home $852,126.
Hamrick said he wants to use some of the money to give back to his church. He said he also wants to share the winnings with his family and do some work on his house.
The Premier Cash game debuted in August with four top prizes of $2 million and eight $100,000 prizes. One $2 million prize and two $100,000 prizes remain to be claimed.
Ticket sales from scratch-off games make it possible for the lottery to raise more than $900 million per year for education. A $15 million grant, using money raised by the lottery, helped McDowell County build the new Old Fort Elementary School. For details on other ways McDowell County benefits from lottery funds, visit www.nclottery.com and click on the "Impact" section.