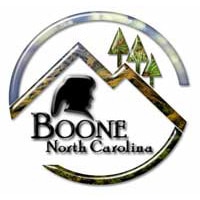 Last Updated on August 6, 2021 7:04 pm
The Town of Boone will once again be under a State of Emergency (SOE) order after a special meeting by the Boone Town Council on Friday.
The SOE is in order as mask mandates will begin again starting Tuesday, August 10 at 5 pm and remain in effect until further notice.
"While indoors in any establishment open to the public and in an area that is open to the general public, all customers, employees, and any other occupants or users of such area shall wear a Face Covering. While wearing a face covering, social distance (6′) shall still be maintained so far as possible.", the order reads in part.
The wearing of Face Coverings does not apply to those that can not wear one due to a medical or behavioral condition, children two years old and younger, to a customer dining in a restaurant while that customer is sitting at their table or when a person is complying with directions issued by a law enforcement officer.
Town Council also put in the order that every business in the Town of Boone is and remains free to adopt additional protective measures. Boone Police Department will support businesses upon request enforcement of the state's trespassing laws.
A previous SOE was repealed on May 18, 2021, due to improved transmission rates but Town Council noted in this latest SOE the "Delta Variant" of COVID-19 and that North Carolina and Watauga County's daily case counts and hospitalizations are quickly increasing.
Among the cited reasons the Council voted for the return of mask mandates were, "the Town of Boone is a destination for university students, travelers and visitors from all over North Carolina and the United States, including states with much higher per capita rates of COVID-19 infection than North Carolina and Watauga County."
It was also noted that Appalachian State has mandated face-coverings in all indoor locations regardless of vaccine status.
AppHealthCare reminds everyone that vaccine is available for those who want one within the age requirements. The Pfizer vaccine is approved for people ages 12 and older and all other vaccines are approved for 18 and older.

If you would like a COVID-19 vaccine, you can either schedule an appointment by calling the clinic locations, Alleghany (336) 372-5641, Ashe (336) 246-9449, Watauga (828) 264-4995 and pressing 2 or by walk-in Monday through Friday 8:00 to 4:00pm. If you choose to walk-in for a vaccine, please be aware you may have to wait. To lessen your potential wait time, please make an appointment.