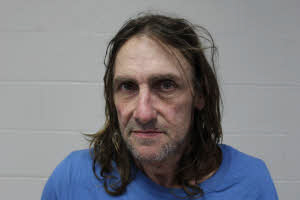 Last Updated on April 1, 2023 9:14 am
An Elk Park man was arrested after leading multiple law enforcement units on a high-speed chase from Boone to a rural road in Avery County on Thursday.
Boone Police initiated the pursuit on 105 around 4:20 pm, according to Major Kelly Redmon with the Watauga County Sheriff's Office and scanner dispatches at the time.
After the chase went beyond the 105 ext, Watauga Deputies assisted in the chase out Highway 321 North into Avery and then up Buckeye Rd.
After several turns, the vehicle went off onto a gravel road and the vehicle stopped. A short foot chase ensued and the suspect was caught, according to Redmon.
Gregory W. Ward, 55, of Elk Park, was charged with felony flee to elude with a motor vehicle, reckless driving to endanger, no operators license, resisting a public officer and displaying an expired registration plate.