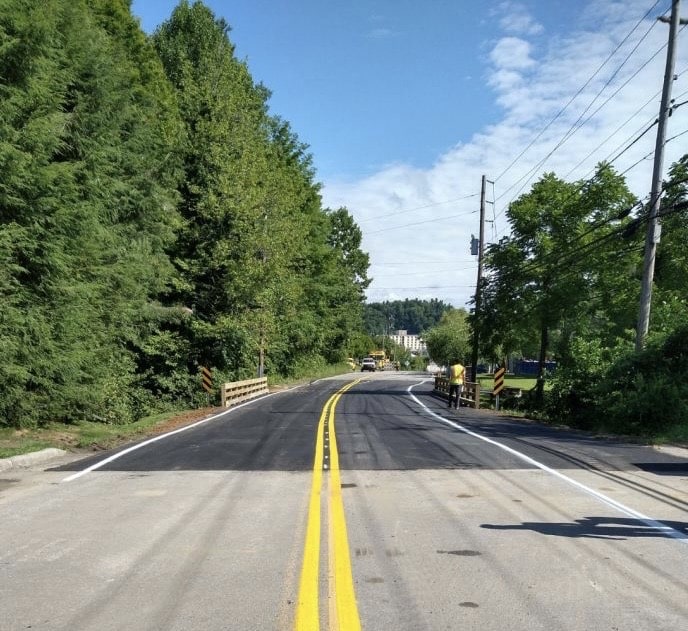 Last Updated on August 10, 2022 7:26 pm
Winkler's Creek Road in Boone is back open as of today.
A section of the road had been closed as NCDOT crews removed the existing deck, beams and handrail before repairing the substructure and replacing the beams, deck and handrail.
NCDOT crews completed rehabilitation nine days earlier than expected.
Photo: NCDOT