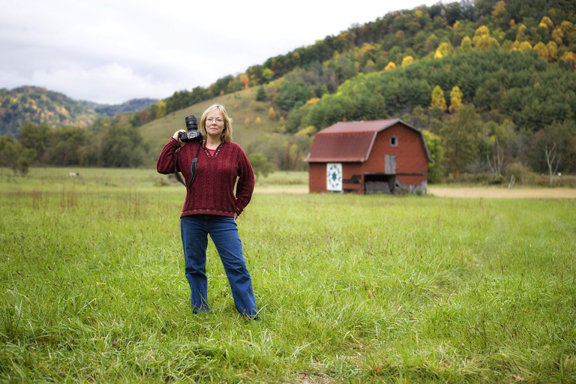 Last Updated on May 12, 2022 7:16 pm
UPDATED Tuesday May 12th 7pm – Arrangements to celebrate the life of Marie Freeman have been announced by her family. The family also request that In lieu of flowers please consider donating to the Yosef Club or the Appalachian Solar Vehicle Team in her honor here: https://securelb.imodules.com/s/1727/cg20/form.aspx…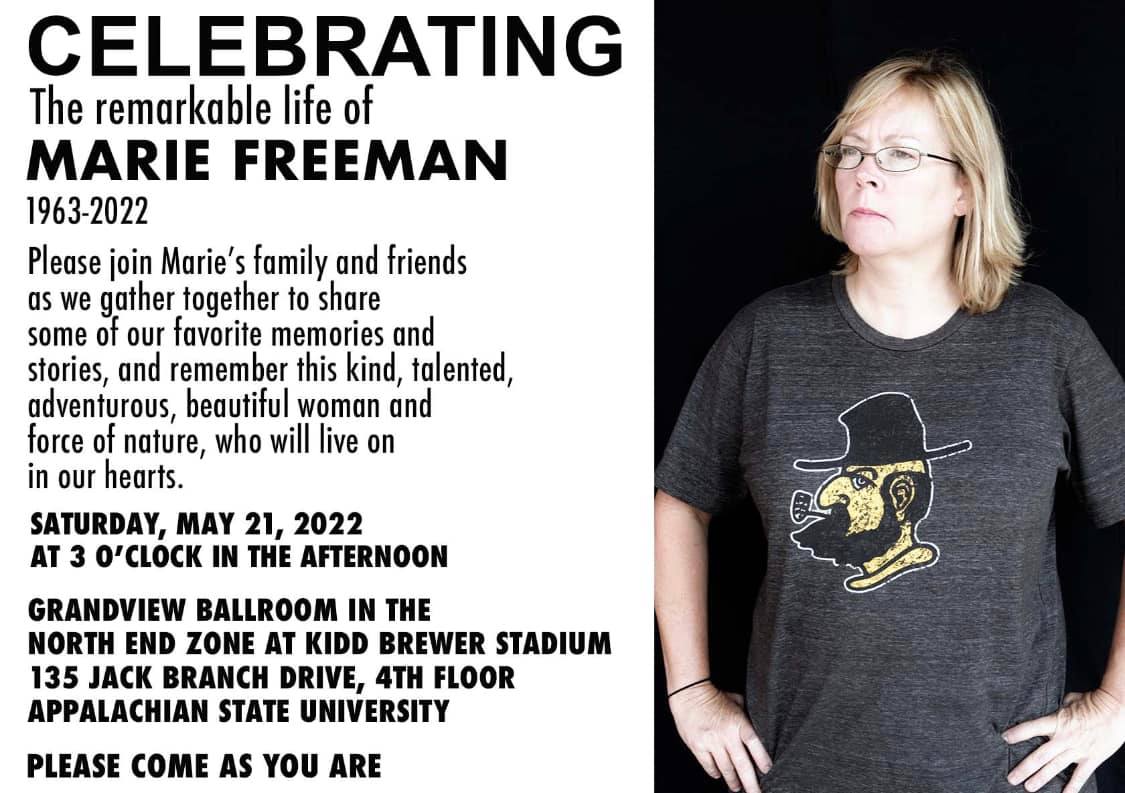 ---
May 10 7:05 pm – A woman that always captured the very fiber of the High Country through her camera lens passed away over the weekend.
Marie Freeman, age 59, lost her battle against stage four esophageal cancer on Saturday.
Marie was a fixture in the local media community, having worked for the Watauga Democrat/Mountain Times Publications for over 13 years until February 2008. She then went on to become University Photographer for Appalachian State until her death.
Her photographer talents was just not limited to covering media and App State events. She captured life events for many over the years from engagements, weddings, graduations and more. Some of those spanning generations of each.
Her professional recognized professional accomplishments include:
15 North Carolina Press Association photography awards
First place award in the S.E. CASE awards (Council for the Advancement and Support of Education) for my body of Snowflake microphotography work. February 2011.
Published in numerous state and national newspapers and magazines including the Washington Post, Oxford University Press, USA Today, the New York Times, Detroit Free Press and Our State magazine.
A FAA certified small Unmanned Aircraft Pilot (Drone operator)
"I am stunned and deeply saddened", said Kenneth Reece, Founder/Owner/Operator of WataugaOnline.com. "She was such an integral part of the local media landscape for many years before taking a job with App State using her same talents. Whenever we ran into each other at media and public events she would always take the time to say hello and catch up, if even for just a few seconds.", Reece added.
As of Tuesday evening funeral arrangements have not been announced.