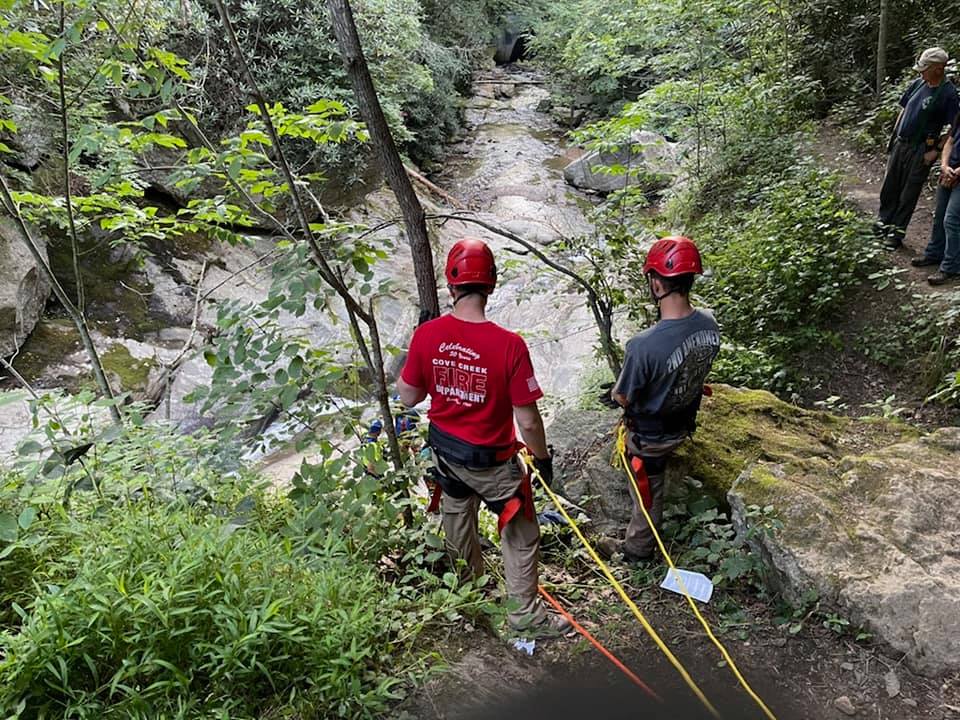 Last Updated on July 14, 2021 8:10 pm
Local law enforcement, EMS and fire departments participate in training exercises year round. It's that training that keeps them prepared when the unexpected happens.
This week two Watauga County fire departments took their training measures to Trash Can Falls. Monday night and Tuesday night Cove Creek Fire, Beaver Dam Fire, and Fall Creek Fire (Avery County) participated in rescue scenarios.
"Crews practiced tying ropes and knots, which is an area that is extremely important when doing these types of operations. Crews did simulated rescues by rappelling off of rock faces to the running waters below, while another crew rigged a basket and lowered from the opposite side of the gorge for patient rescue.", according to Cove Creek Fire.
"These type of operations take an orchestrated effort by all personnel involved. We hope that we never have to use what we have learned in a real life situation.", the department also stated.
"CCVFD would like to thank the instructors who took time to come and help these folks learn these operations. Thanks goes out to George Durfor and Steve Lapointe from Watauga County Rescue Squad."
Photos courtesy of Cove Creek Fire