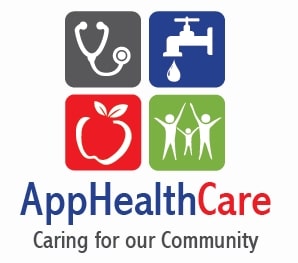 Last Updated on September 20, 2023 2:56 pm
AppHealthCare is seeking your input on the health needs of Alleghany, Ashe, and Watauga Counties. Community members are invited to fill out the brief Community Health Priorities Survey and provide personal opinions to inform the 2024 Community Health Assessment report. The community health assessment is a core function for each local health department in North Carolina in identifying and monitoring health needs, and taking action on the health priorities of the community.
Anyone who is a full or part-time resident, seasonal worker or residential college student in either Alleghany, Ashe, or Watauga County is welcome to take the survey.
The goal of the Community Health Priorities Survey is to collect feedback on the community's health priorities and what community members would like to see happen to improve the overall health of our communities. The results of the survey will be used with other collected data to inform the selection of health priority areas.
The survey should take no longer than 15 minutes to complete and is anonymous. The survey can be taken electronically and printed copies will be available at AppHealthCare locations. If you would prefer to share your responses over the phone, call the AppHealthCare Call Center at (828) 795-1970 Monday through Friday 8:00-4:45 pm.
By completing the survey, you are eligible to be entered into a drawing to win a $100 gift card. Contact information will be collected separately for the prize drawing and it does not link to survey responses.
The survey is available in English and Spanish. The Spanish version of the survey can be completed at this link. For assistance completing the survey, call AppHealthCare Call Center at (828) 795-1970.