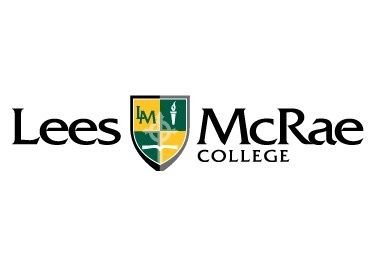 BANNER ELK, N.C.─ Each year since 2019 Lees-McRae College has been acknowledged as one of the best colleges in the southern United States by the U.S. News and World Report. The list, published annually in the fall, assesses more than 1,000 regional colleges across the country on seventeen measures of academic quality. These ranking factors include graduation and retention rates, faculty resources, financial resources per student, and overall student excellence.
Once again, Lees-McRae has earned a place on this year's list, marking five consecutive years of excellence and outstanding performance among our peers. This consistent excellence displays a return on investment for many of the college's recent improvements such as expanded undergraduate and graduate programming, the addition of new residential and learning facilities at the South Campus at Grandfather Home property, and an improved dining partnership with Genuine Foods.
"Lees-McRae is committed to creating excellence in everything we do," President Lee King said. "It's nice to be recognized for that hard work, but we will continue to strive for consistent improvement in the quality of our academic offerings, campus living facilities, and student life experiences."
In addition to the college's ranking on the "best overall" list, Lees-McRae also earned a spot among the southern regional colleges Best Value Schools and Top Performers in Social Mobility lists.
Learn more about the college's rankings for this year and how U.S. News and World Report ranks institutions >>
###
Nestled in the Blue Ridge Mountains of western North Carolina, Lees-McRae College is a private, residential college that awards baccalaureate and graduate degrees. At nearly 4,000 feet—the highest elevation of any campus on the East Coast—the college celebrates its location through distinct programming. An emphasis on experiential education inspires students to learn by doing and gain broad knowledge through study across disciplines. To provide continuing education opportunities for all, the college also offers bachelor's and master's programs online and in surrounding communities. For more information, please visit www.lmc.edu or call 828.898.5241.