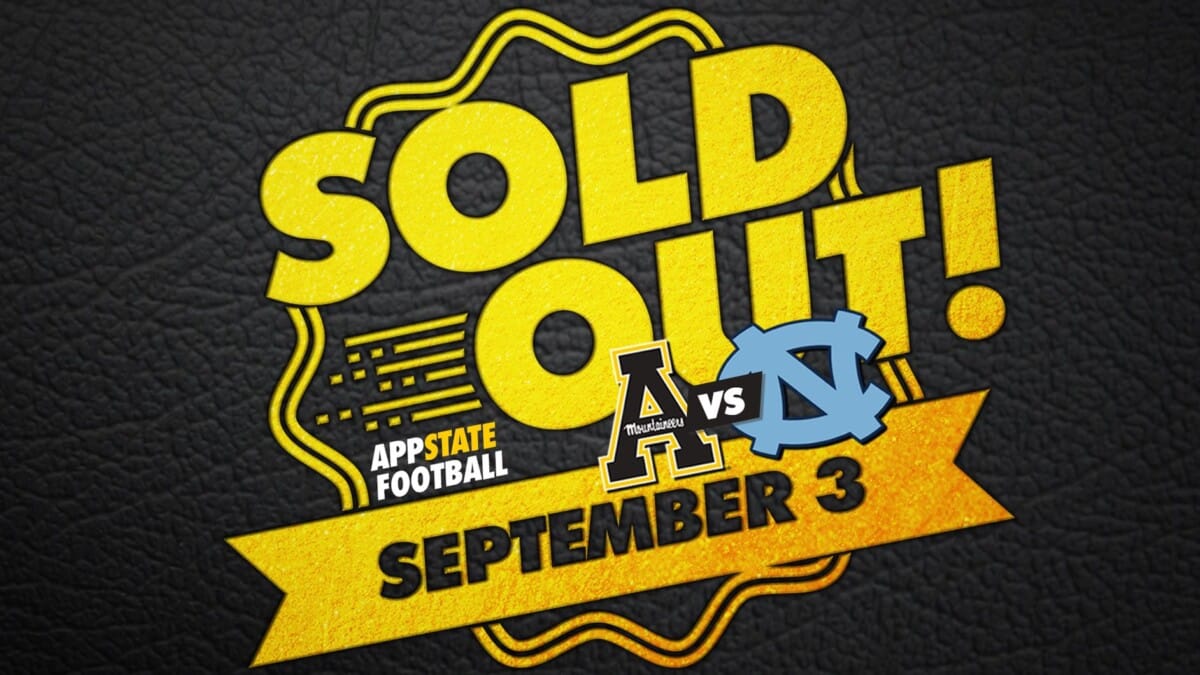 Last Updated on August 29, 2022 6:31 pm
This update is brought to you by K & S Towing. Learn more about their services here.
---
This coming Saturday's App State home game, and the kick-off to the start of the 2022-23 football season, is expected to set an all-time record for attendance.
When the Mountaineers host the University of North Carolina, close to 40,000 in attendance is the projection Joey Jones, Senior Associate Athletics Director for Strategic Communications, tells WataugaOnline. Jones urges those attending the game to get there early, much earlier than you normally might.
Parking lots on campus will open up at 7 am. Main gates open at 10 am. Student Yosef Club at 9 am and other App students at 9:30 am. Kick-off is at noon. The game is being broadcast on ESPNU.
The previous home record occurred when App State hosted Wake Forest in 2017 with 35,126 in attendance.
See the below Facebook Live from Monday morning for more details.