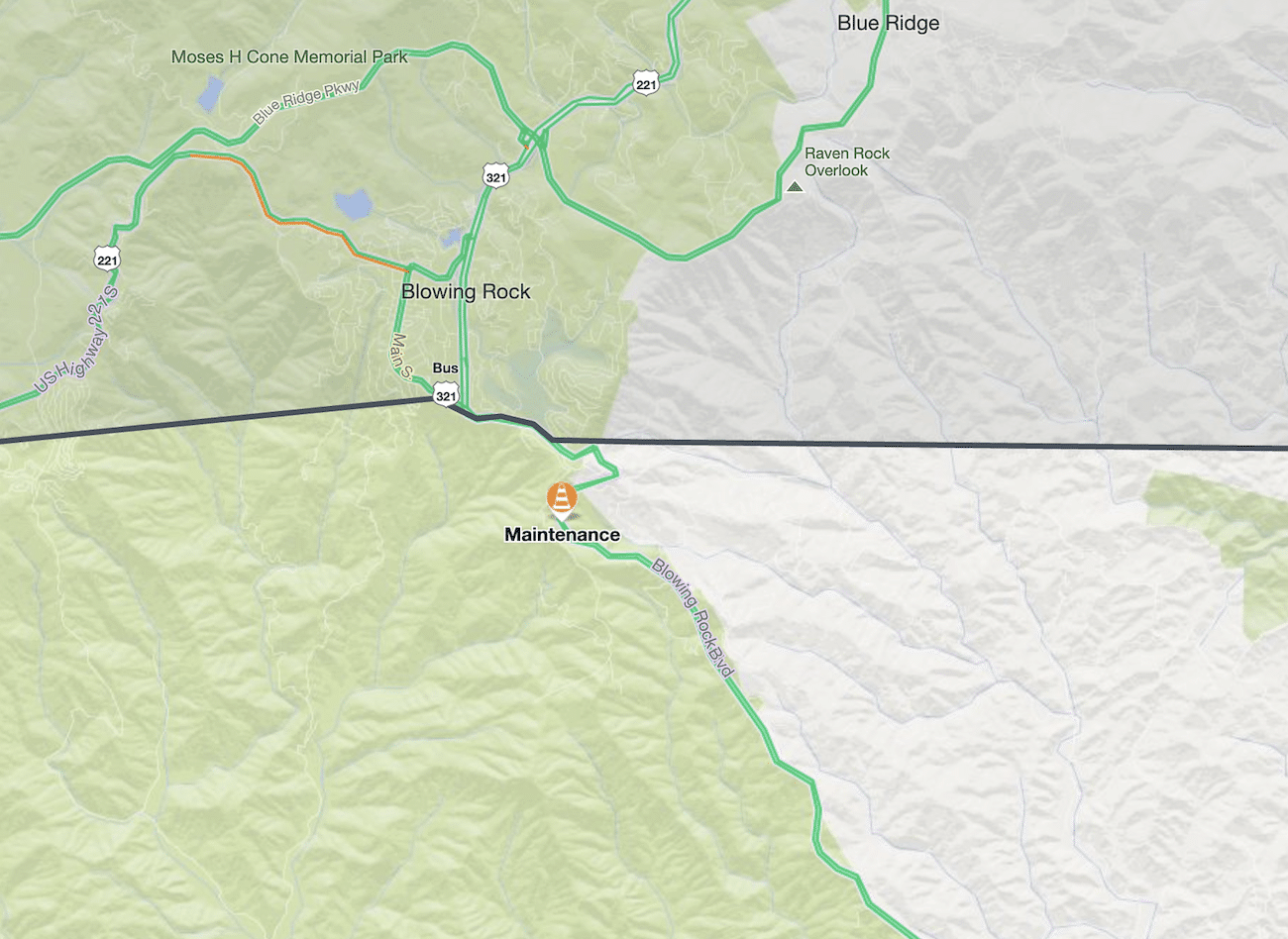 Last Updated on November 8, 2021 11:08 am
A portion of Highway 321 near the Watauga/Caldwell line will lane shift down to two lanes for the next several weeks.
Work near Rocky Knob Road was scheduled to get underway today (Monday November 8, 2021) to place drape mesh on rock cut slope, according to NCDOT. The expected impact to traffic is medium. The project is scheduled to be completed by Friday December 17, 2021.
Map: NCDOT