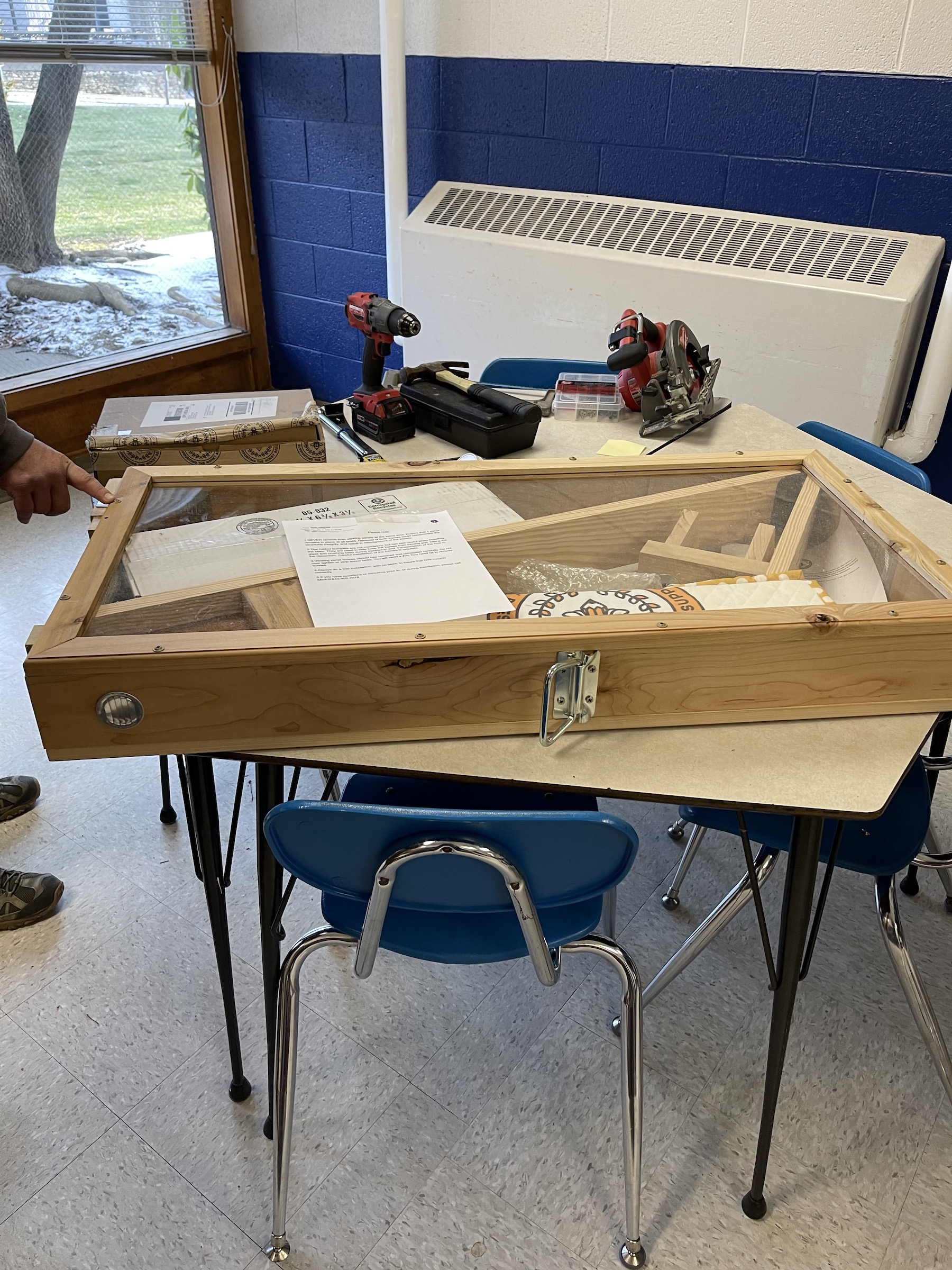 Last Updated on March 24, 2022 6:27 am
BLOWING ROCK — Blowing Rock School has installed an indoor observation beehive that will soon be home to a colony of bees that will serve as a living lesson to students on the construction and maintenance of a bee colony.
The school secured funds to install the hive thanks to a Bee Cause grant from the Whole Kids Foundation. The bees are set to arrive at the school later this Spring.
Blowing Rock School Literacy Intervention Specialist Laurie Gill said the hive would be monitored by students and staff with the help of Blowing Rock Parent Kathy Mattox Garrett, an experienced bee keeper. Other Bee Committee members are Sharon Hollars Bolick, Stacy Rex, Alison Gates, Jennifer Johnson-Fox, Allyson McFalls, Elaine MIller and Patrick Sukow.
Watauga County Schools Maintenance crew members David Cook and Jason Norris work to install Blowing Rock Schools' new indoor beehive.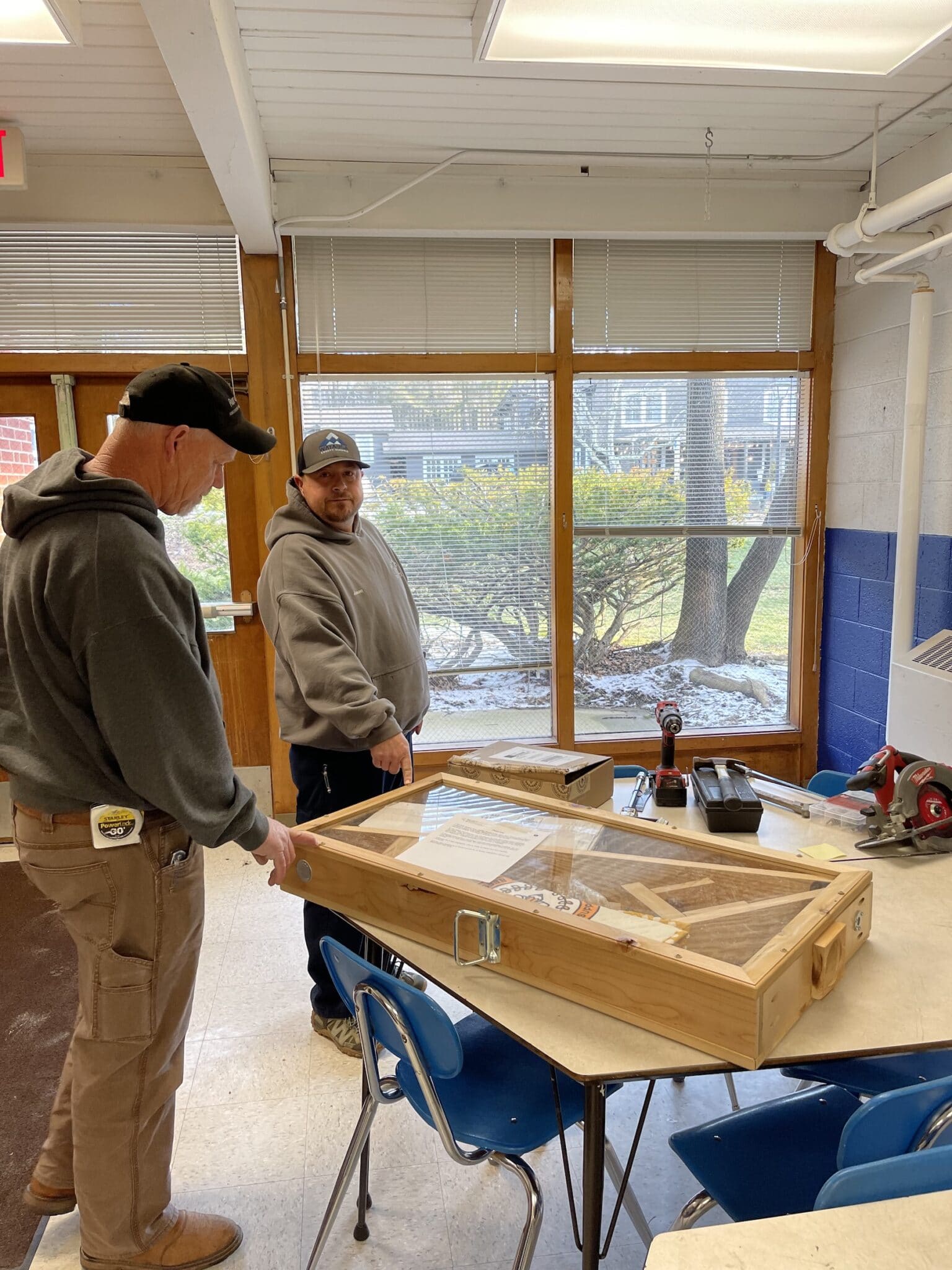 The indoor beehive will become the second across Watauga County Schools. An established hive in the Cove Creek School library has been operational for more than five years.