Last Updated on April 1, 2014 5:57 pm
Spring officially arrived on the 2014 calendar on March 20, but after a winter of record breaking temperatures in January and the snow and high winds over the weekend many High Country residents have been counting down the minutes until Spring gave it's first true sign of staying around.
That sign may have come, if just temporary, on Tuesday (April 1, 2014).
Boone hit 70 degrees at 2:55pm and then topped out at 72 for the day. The last time temps were in the 70s was back on October 6, 2013 with a high of 74.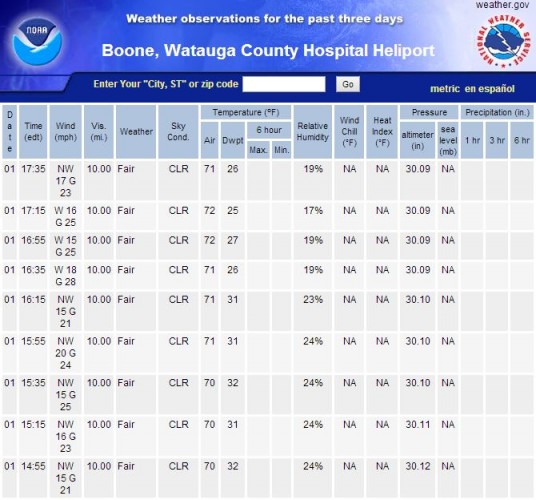 To compare high temps from previous April 1:
April 2013 – 51
April 2012 – 64
April 2011 – 41
April 2010 – 78
April 2009 – 62
April 2008 – 73
April 2007 – 59
April 2006 – 62