Last Updated on July 1, 2015 4:37 pm
Smoke from wildfires in Canada are causing a hazy look in the High Country, and in sections of the Midwest and eastern US. The fires, according to one report, total 168 uncontrolled fires and 273 controlled fires burning somewhere in the country. The smoke not only caused an orange look to the moon on Tuesday night, but is expected to do the same on Wednesday night.
The image below from the National Weather Service shows the track of the smoke into the High Country and points east.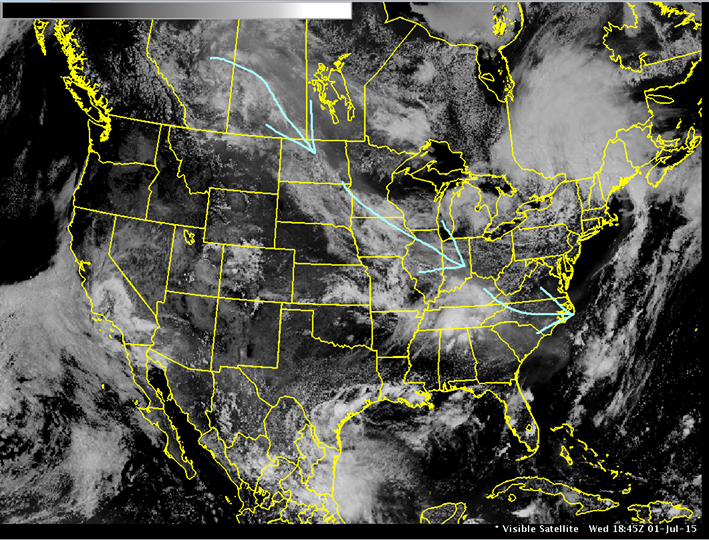 Graphics: Brad Panovich