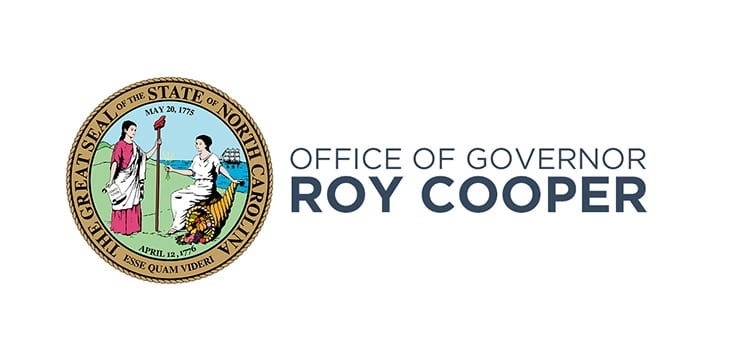 Last Updated on June 8, 2023 4:25 pm
RALEIGH: Today, Governor Roy Cooper directed $3 million in new federal funding to provide support for aspiring teachers to become fully licensed teachers in North Carolina. These funds will be used to cover the cost of licensure exams and licensure exam preparation for beginning teachers. The Governor is partnering with the North Carolina Department of Public Instruction (NCDPI) and TeachNC on the initiative.
"Every student deserves to have a qualified teacher and the opportunity to receive a high-quality education," said Governor Cooper. "This funding will help ensure that exam fees don't deter excellent, diverse talent from reaching – and staying in – the classroom. We need the legislature to make meaningful investments in teacher pay raises to help North Carolina fight our high teacher vacancy rate."
North Carolina already faces more than 5,000 teacher vacancies, leaving tens of thousands of students without a qualified educator and putting their success at extreme risk. Governor Cooper's DRIVE Task Force has identified licensure exams as a key barrier to people of color looking to enter the teaching profession. Recruiting and retaining diverse, quality teachers is harder than ever, and small barriers, like covering the cost of licensure exam fees, can keep aspiring teachers from entering or staying in the profession.
"TEACH is committed to both growing the teacher pipeline and making sure those teachers reflect the diversity of the students they serve," said Veronica Wilson, Vice President of Programs at TEACH. "We're thrilled to partner with Governor Cooper and NCDPI towards those shared goals."
The cost of licensure exams for teacher candidates in North Carolina can average at or above $450. Some candidates need more than one attempt to pass their exams, meaning they must often pay for their exams multiple times.
"Our work with TeachNC has already supported more than 3,600 aspiring teachers in our state to apply to an educator preparation program," said Dr. Jason Caldwell, Director of TeachNC and Educator Recruitment Partnerships at NCDPI. "This is such an important and tangible way we can alleviate financial burdens experienced by those choosing to enter the teaching profession while helping to bolster the state's teaching pipeline long-term."
Aspiring North Carolina teachers – as well as nearly 1,000 current teachers who need to pass an exam to remain in the classroom – can now receive a reimbursement from TeachNC to cover their licensure exams and study expenses by simply creating a TeachNC account and submitting a request at https://ontch.org/TeacherTestPrep. In addition, everyone eligible to receive a reimbursement can access a variety of preparation materials through Study.com. This smart investment will help aspiring teachers to both take the exams required to earn their license and pass those exams.
Any North Carolina teacher who took a licensure exam on or after July 1, 2022 or a current or aspiring teacher who will be taking a licensure exam before June 30, 2024 is eligible to seek reimbursement for licensure exam fees.
This initiative is modeled on a recommendation from Governor Cooper's DRIVE Task Force. In 2019, the Governor established the Developing a Representative and Inclusive Vision for Education (DRIVE) Task Force to identify barriers and recommendations to increase the racial, ethnic, and linguistic diversity of North Carolina's educator workforce. In 2021, the Task Force issued its Final Report and Recommendations, which included a recommendation to provide support to facilitate teacher candidate success on educator licensure exams.
This opportunity is also possible due to an expanding partnership between TEACH and Study.com, which provides test preparation courses and resources to aspiring teachers across the country through their Keys to the Classroom initiative.
Funding for this initiative is from federal Emergency Assistance for Non-Public Schools (EANS) funds that have reverted to the Governor's Emergency Education Relief (GEER) fund.
The Governor made the announcement today at Garner Magnet High School. He was joined by teachers including Terry Hennings, the 2023 Wake County Public School System Teacher of the Year. Terry Hennings served in the United States Air Force for 25 years and chose teaching as his second career.
Governor Cooper has traveled across the state to highlight the threats facing public schools and the need to invest in teacher pay raises to solve the teacher shortage crisis. The Governor proposed an 18% pay raise over two years for teachers to bring North Carolina to 1st in the Southeast in average teacher pay.
TeachNC is an initiative of NCDPI and TEACH, a national nonprofit founded in 2015 by the U.S. Department of Education that collaborates with states and metropolitan regions to build strong and diverse teacher talent pipelines to ensure K-12 students have the diverse, high-quality teachers they deserve. In doing so, TeachNC provides aspiring teachers a range of free tools and services designed to overcome the known barriers they encounter while pursuing a teaching career.