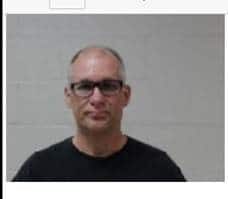 Last Updated on January 12, 2023 3:22 pm
Boone, NC – On January 11th, 2023, a Watauga County jury convicted Todd Gibbs of three counts of Second Degree Rape and one count of Sex Offense – Parental Role. Between October 2, 1994 and March 25, 1995, Mr. Gibbs sexually abused the victim on several occasions when she was 14-15 years old and a freshman in high school. At the time Mr. Gibbs had assumed a parental role in the victim's home.
The Honorable Gary Gavenus, Senior Resident Superior Court Judge, sentenced Mr. Gibbs to four active prison sentences with a combined minimum term of 17 years and 10 months, and a combined maximum term of 24 years and 6 months.
"My office remains committed to seeking justice for victims of sexual violence and to removing predators like Mr. Gibbs from our community," District Attorney Seth Banks said in a statement.  "It is our hope that the result in this case will bring a measure of closure for the victim and her family.  I would like to thank Assistant District Attorney Jasmine McKinney for her hard work on this case.  I would also like to thank the Watauga County Sheriff's Office their efforts in seeing that Mr. Gibbs was brought to justice."