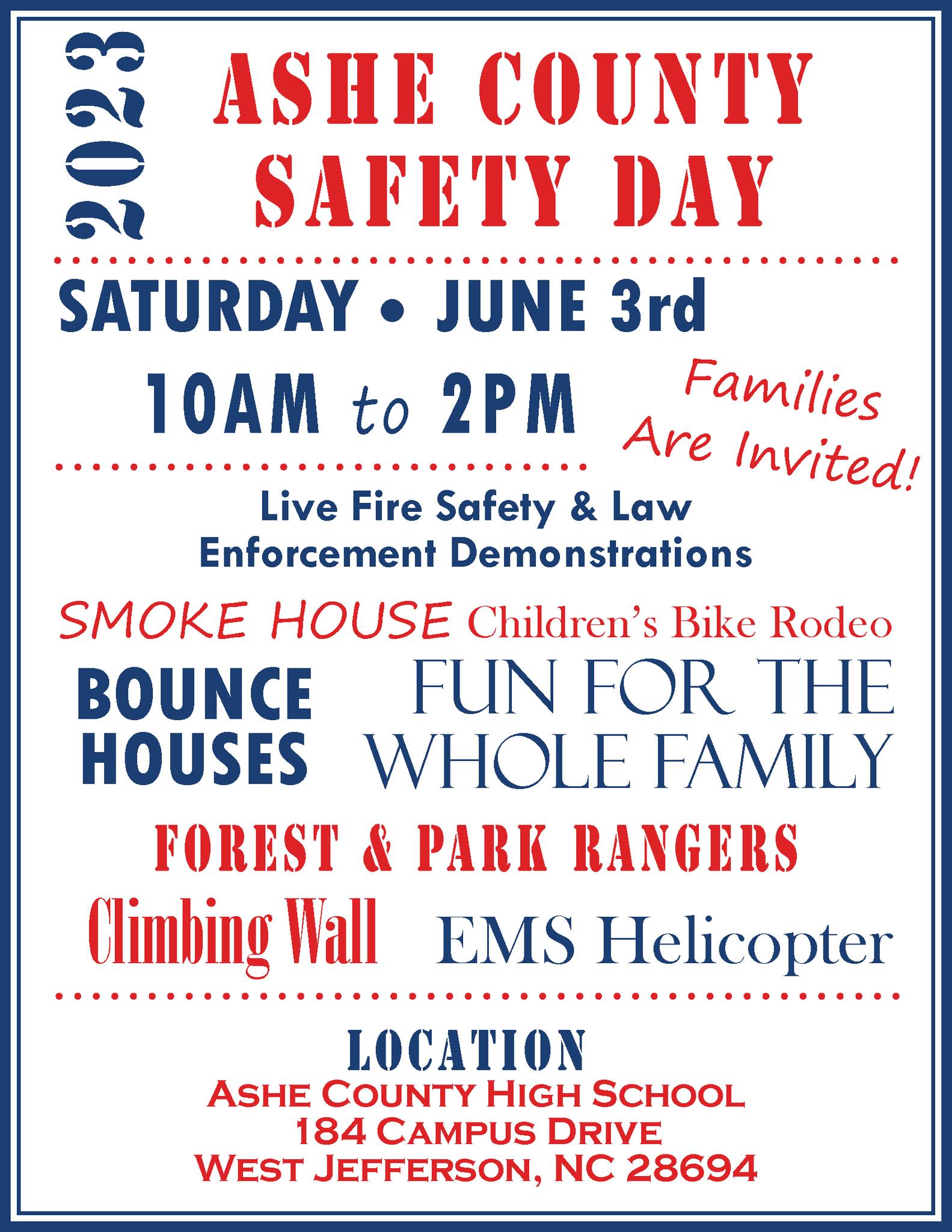 Last Updated on May 24, 2023 11:00 am
[Jefferson, NC] – If you are looking for a fun filled day with family and friends, while learning about safety and interacting with emergency personnel and law enforcement, this is the event for you!
The Ashe County Safety Day is an educational event that is free and open to all ages – families included! The event will be held Saturday, June 3rd from 10am to 2pm at the Ashe County High School.
The many activities featured at this event include:
Live demonstrations from emergency personnel and law enforcement
Children's bike rodeo to teach bike and pedestrian safety and proper fit of helmets. We encourage you to bring your bike and remember your helmet too!
Blue Ridge Electric with a live demonstration of the power of electricity
Park and Forest Rangers
Smoke House
Bounce Houses
EMS Helicopter
Climbing Wall
The event will also feature police cars, fire trucks, ambulances, rescue vehicles, and a helicopter!
Food will be available at the event. All proceeds from the purchase of food will go to help Lt. Joe Francis with the Ashe County Sheriff's Office and his battle with leukemia and Jonathan Greer, EMTP with Ashe Medics and Volunteer with Lansing Fire Department, in his recovery from a car accident.