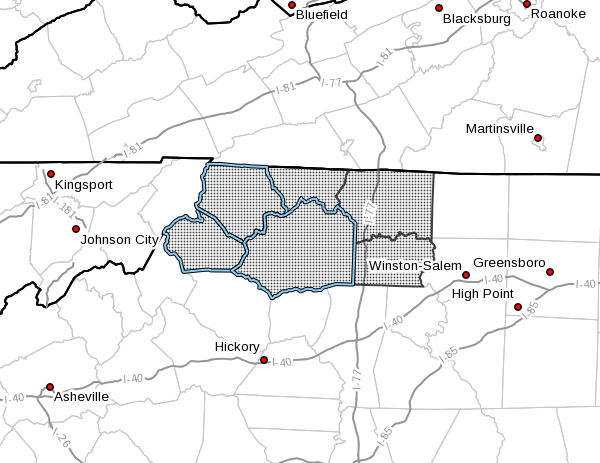 Last Updated on October 8, 2023 4:26 pm
NCZ001>003-018>020-090415-
/O.NEW.KRNK.FR.Y.0008.231009T0600Z-231009T1300Z/
Ashe-Alleghany NC-Surry-Watauga-Wilkes-Yadkin-
Including the cities of West Jefferson, Sparta, Dobson, Boone,
Wilkesboro, and Yadkinville
402 PM EDT Sun Oct 8 2023
…FROST ADVISORY IN EFFECT FROM 2 AM TO 9 AM EDT MONDAY…
* WHAT…Temperatures as low as 35 will result in frost
formation.
* WHERE…Ashe, Alleghany NC, Surry, Watauga, Wilkes and Yadkin
Counties.
* WHEN…From 2 AM to 9 AM EDT Monday.
* IMPACTS…Frost could kill sensitive outdoor vegetation if
left uncovered.
PRECAUTIONARY/PREPAREDNESS ACTIONS…
Take steps now to protect tender plants from the cold.