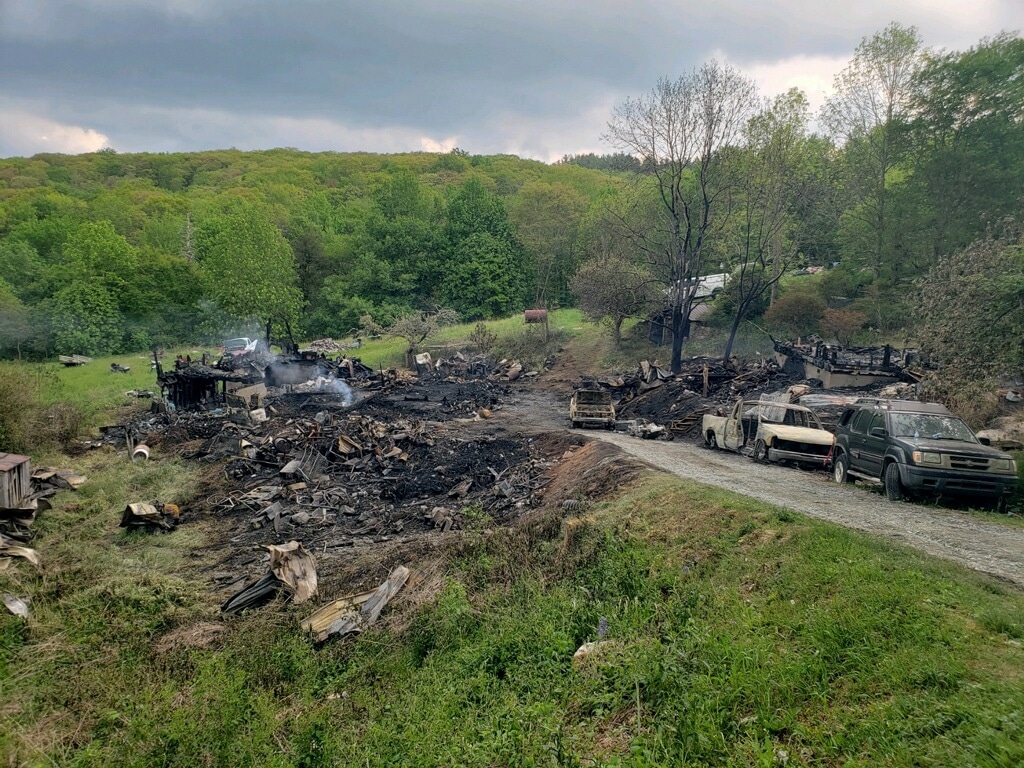 Last Updated on May 26, 2021 2:57 pm
A home in the Matney community is a total loss after a Tuesday morning fire.
The fire, at 218 Old Mountain Road, was dispatched out around 4:30 am. The first responding crews found the home, and other structures/outbuildings, fully engulfed. The blaze had also moved into the woods, according to scanner dispatches at the time..
As of 4:05 pm Assistant Fire Marshal Jay Kerley tells WataugaOnline.com that the search for any possible occupants of the home is continuing, as is the investigation into the fire. Kerley added that multiple vehicles were also engulfed by the fire, however it appears that most of the vehicles had been on the property for quite sometime and were not in running order.
WataugaOnline.com will update as more information becomes available.
The home was once the residence of the award-winning, and nationally recognized, storyteller Ray Hicks. Mr.Hicks was best known for his "Jack Tales" stories. Hicks passed away in 2003 at the age of 80. His wife Rosa passed away in 2014 at the age of 82.
Responding to the fire scene were:
Shawneehaw Fire, Beaver Dam Fire, Cove Creek Fire, Foscoe Fire, Fall Creek Fire (Avery County), Watauga Medics and Watauga Fire Marshal's Office.
Photo: Watauga County Fire Marshal's Office