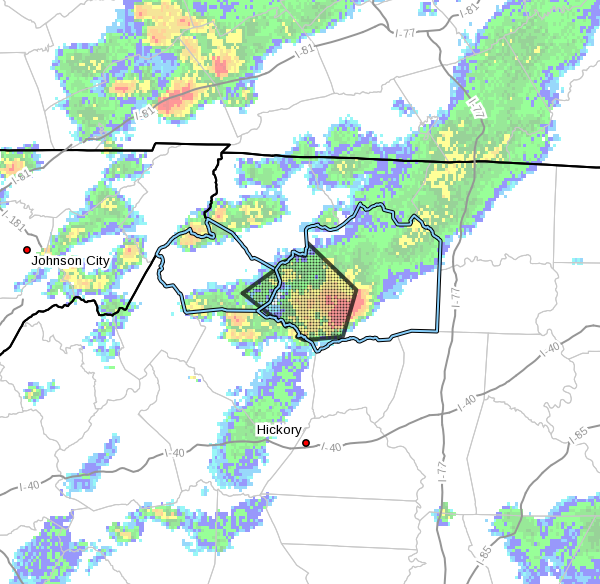 Last Updated on August 28, 2023 6:22 pm
BULLETIN – EAS ACTIVATION REQUESTED
Flash Flood Warning
National Weather Service Blacksburg VA
614 PM EDT Mon Aug 28 2023
The National Weather Service in Blacksburg has issued a
Flash Flood Warning for…
Southeastern Watauga County in northwestern North Carolina…
Southwestern Wilkes County in northwestern North Carolina…
Until 1215 AM EDT Tuesday.
At 614 PM EDT, Doppler radar indicated thunderstorms producing
heavy rain across the warned area. Between 1 and 2 inches of rain
have fallen. Flash flooding is ongoing or expected to begin
shortly.
HAZARD…Flash flooding caused by thunderstorms.
SOURCE…Radar.
IMPACT…Flash flooding of small creeks and streams, urban
areas, highways, streets and underpasses as well as
other poor drainage and low-lying areas.
Some locations that will experience flash flooding include…
Wilkesboro… Wilbar…
Boomer… Maple Springs…
Wilkesboro Reservoir… Elkville…
Summit…
This includes the following streams and drainages…
Fall Creek, Beaver Creek, Flat Branch, Left Prong Stony Fork,
Little Fork, Dugger Creek, Little Fork Creek, Fish Dam Creek,
Little Dugger Creek, Clear Branch, Big Warrior Creek and Elk Creek.
PRECAUTIONARY/PREPAREDNESS ACTIONS…
Turn around, don't drown when encountering flooded roads. Most flood
deaths occur in vehicles.