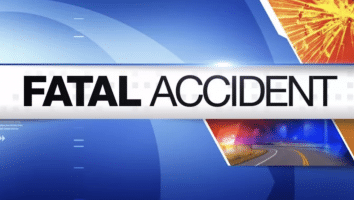 Last Updated on November 1, 2022 7:50 am
BOONE – On Monday, October 31, at approximately 8:15 a.m., the NC State Highway Patrol responded to and investigated a fatal collision in Watauga County on US 321 near Phillips Branch Road. A 2008 Ford F250 was traveling north, ran off the road to the right, overcorrected, crossed the centerline, and collided with a southbound 2012 Ford Escape. The pickup then collided with a southbound 2002 Ford F250.
The driver of the 2008 Ford, Jeremy Daniel Denney, 28, of Sugar Grove, received minor injuries and was transported by EMS to Watauga Medical Center in Boone. The driver of the 2012 Ford, Elizabeth Jane Miller, 31, of Blowing Rock, was critically injured and transported to Watauga Medical Center. The driver of the 2002 Ford, Raymond Jefferidge Kerley III, 43, of Sugar Grove, succumbed to his injuries at the scene.
The initial investigation indicates alcohol impairment as a contributing circumstance. Denney was arrested and charged with felony death by vehicle, felony serious injury by vehicle, driving while impaired, and reckless driving. He received a $100,000 bond and was held at the Watauga County Detention Center.
US 321 was closed in the area for approximately five hours during the on-scene investigation.