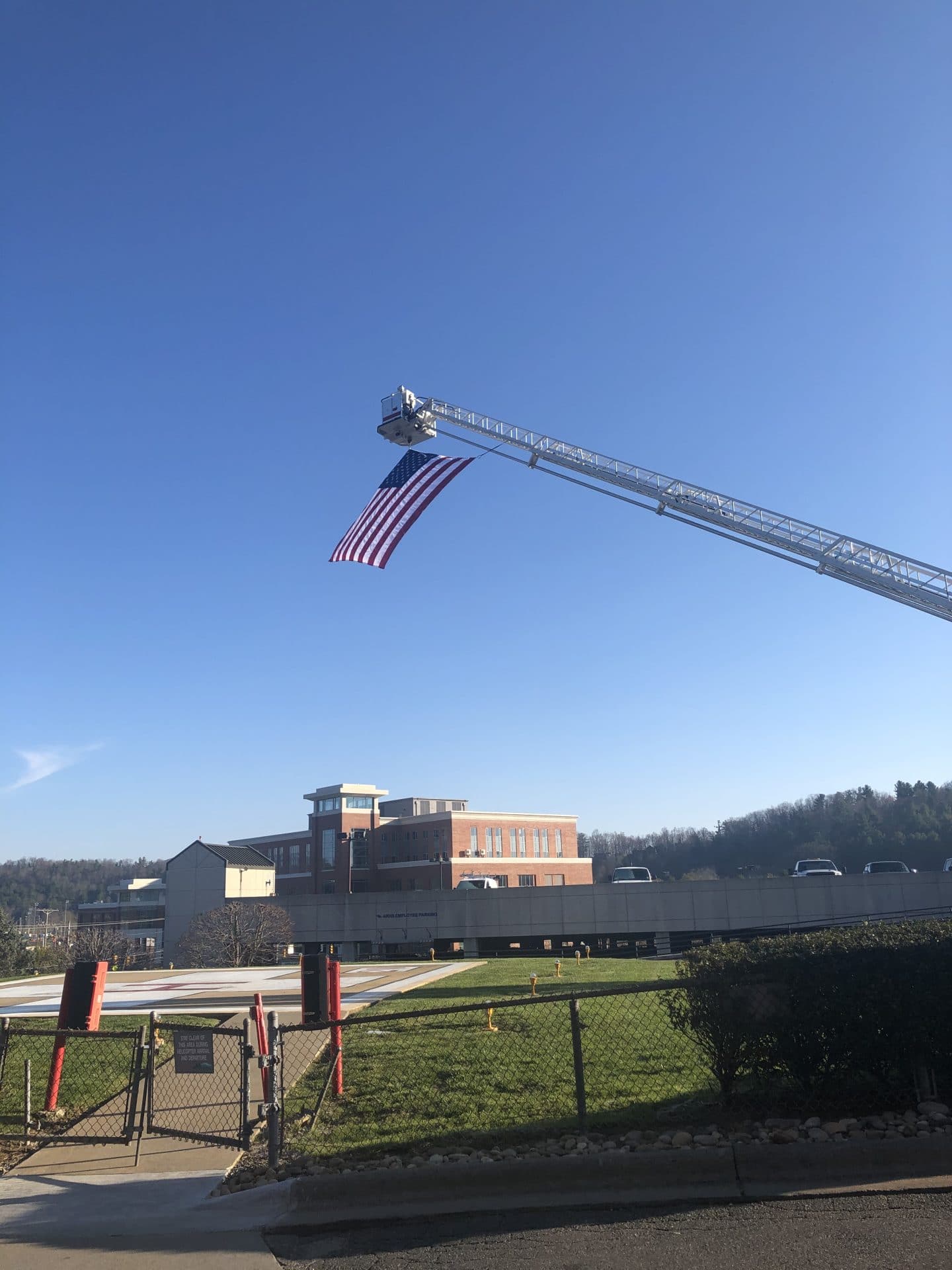 Last Updated on April 19, 2020 7:49 am
Local emergency and law enforcement agencies turned out on Friday morning to show their support for staff and patients at Watauga Medical Center.
The parade of vehicles began at the CVS parking and then made their way through the Watauga Medical Center parking lot. Agencies involved were:
App Regional Company Police
Beech Mountain VFD
Zionville VFD
Shawneehaw VFD
Meat Camp VFD
ASU PD
Beech Mountain PD
Blowing Rock FD
Boone PD
Cove Creek VFD
Watauga Rescue Squad
Foscoe VFD
Watauga Medics Inc.
Creston VFD
Watauga County Sheriff's Office
Blowing Rock PD
Boone FD
NC State Highway Patrol
Video courtesy of Jason Cornett/JAYBIRD AERIAL PHOTOGRAPHY, LLC
Video: Matt Ragan – ZVFD Media Specialist
Video & Photos: Michele Baldwin
Photo: Chad Cole