Last Updated on December 5, 2020 10:32 am
Friday, December 4, 2020
The first week of primarily virtual exams also brought the first accumulation of snow to campus. View a photo gallery of snowy campus scenes here.
On Wednesdays through Dec. 16, we are offering free COVID-19 testing to faculty, staff and students. View the testing schedule here.
Since the start of the semester, we have conducted the majority of the tests in Watauga County, administering more than 29,000 COVID-19 tests to students, faculty and staff, with an overall positivity rate of 3%.
Over the last two weeks, we administered more than 5,200 COVID-19 exit tests, with a positivity rate of just under 1%.
As of today, we are not using any of our quarantine/isolation space inventory.
Currently, we have zero active cases within the active App State COVID-19 clusters, and we expect to see the number of active clusters to continue on a downward trend.
So far this week, we have conducted 966 COVID-19 tests with 19 positive results — a positivity rate of approximately 2%. More than 500 people — mostly students — participated in Wednesday's testing event. We will update our COVID-19 dashboard with weekly test data on Monday.
Next week we will conclude exams and celebrate the Fall 2020 Commencement of more than 1,700 students — an impressive class of graduates who will forever recall the culmination of their days at App State taking place during a historic pandemic. We are pleased to have alumnus John Carter as our keynote speaker. John is a celebrated WBTV News anchor who earned a Bachelor of Science in communication arts with a concentration in broadcasting from App State in 1979. The ceremony will also feature two stellar student speakers: Walker College of Business undergraduate Wendell Addy and graduate student Jennifer McCracken, who has served as Catawba County's public health director while pursuing her master's degree in public administration. Vocalist and Hayes School of Music senior Samantha Latino will also perform, with piano accompaniment by Hayes School of Music Dean James Douthit. You can read more about the ceremony and learn how to participate here.
Logistical planning for the spring semester has been underway for many weeks. The safety of our community and our academic mission remain our guiding principles, and we will continue to rely on data to inform our decision-making. In many ways, the spring semester will look and feel similar to this fall.
Next semester, every student, staff and faculty member will receive five washable, reusable face coverings. New designs, along with three-ply material and an adjustable ear loop feature, should make them even more popular than the ones we distributed this fall.
We will continue with a robust COVID-19 surveillance testing schedule, including required entry testing for all students living in residence halls, and we are engaging in residence halls wastewater testing research, which will help us further refine our targeted testing strategy.
Daily health self-assessments will continue to be required for all faculty, staff and students prior to leaving their residence halls or coming to campus. All cleaning and sanitizing procedures and distancing requirements will remain in place.
Course delivery methods will be similar, although there will be more synchronous courses for those taking remote classes. We do expect to have fewer class cancellations for weather, since many classes can now pivot to remote learning.
We continue working on ways to minimize feelings of isolation and facilitate the community connections our students need while also following safety guidelines. Upon their return to campus, students will find outdoor campfire locations. These will allow them to gather, roast hot dogs and marshmallows, listen to music and enjoy the outdoors, while staying physically distanced, but socially connected.
Today I had the opportunity to recap the year's challenges and accomplishments with our university's Board of Trustees. I shared the efforts of our faculty, staff and students that mitigated the risk of contracting COVID-19, allowed us to further our academic mission in the face of historic adversity, and provided classroom and residential experiences for students who needed them — as well as flexibility for students and faculty who needed remote learning and teaching options. I also shared research highlights and student successes, a construction update — including the status of our Child Development Center expansion and that of Sanford Hall — and highlighted some of our institutional advancements with our diversity and inclusion initiatives.
My complete remarks to the Board of Trustees may be read here. They recount a year of extreme challenge and laudable resilience, and speak to the incredible strength and character of our university community.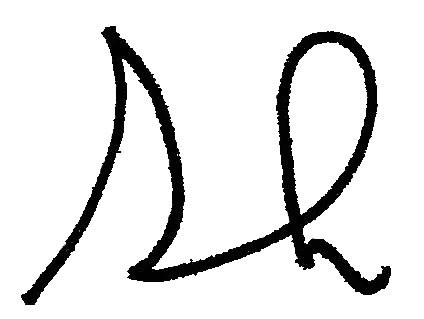 Sheri Everts, Chancellor