Last Updated on March 13, 2021 7:16 am
Friday, March 12, 2021
Our campus was uplifted and energized this week as temperatures warmed in the High Country, our men's basketball team returned from winning the Sun Belt Conference Championship — where our women's team also made us proud — and we hosted our first COVID-19 vaccine clinics.
The opening of our COVID-19 vaccine center is a momentous occasion in the history of our university and represents a critical step forward in returning to primarily in-person working and learning environments. We look forward to hosting future clinics for our faculty, staff, students and the local community.
During our two-day clinic this week, we administered 680 vaccines — all the doses that were allotted to us — to staff, faculty, students and community members who were eligible according to the North Carolina Department of Health and Human Services prioritization system. When we update our coronavirus dashboard with our weekly data on Monday, we will include weekly vaccine totals.
I have heard many positive comments about how well the clinic was run, and the staff on-site were thrilled to be part of this important time in the history of our university and nation. I was told one of the registered nurses in Student Health Service even commented that the event was so exciting it felt like "our own March Madness!"
This behind-the-scenes video shares some details about our center, which was set up and staffed by university employees from Student Health Service, Emergency Management and the Holmes Center, as well as re-assigned Campus Dining staff members.
Faculty and students from the Department of Nursing were also involved in staffing the center. Our nursing students gained real-world experience, rotating through each station of the clinic, helping administer vaccines and observing patients during the post-vaccine waiting period. WSOC-TV featured these outstanding students — and one elated faculty member — during the 5:30 news yesterday evening.
Even as we focus on vaccines, our surveillance testing events continue to be well attended by students, faculty and staff, and we remain encouraged by the numbers, which are showing a trend of continuing decline in positivity rates in our county and state.
So far this week, we have conducted 1,485 COVID-19 tests with 21 positive results, or 1.4%. Our campus positivity rate remains significantly lower than the state's latest reported rate of 3.7%.
Earlier this week, I was pleased to share updates and key priorities with Staff Senate, including an update on our strategic planning, which addresses financial solvency and adequate compensation for staff and faculty. I was joined by our Board of Trustees Chair Scott Lampe, who applauded our efforts over the past year, and reinforced these are priorities the Trustees are committed to helping support as well. Our bridge strategic plan will go before the Trustees at the board's March 26 meeting.
Your ongoing efforts continue to have widespread impact throughout our community and beyond — from your support for Habitat for Humanity and the App Builds a Home project, to your commitment to the AppKIDS program, which you have sustained for more than 40 years, to your recent generosity in volunteering for vaccine efforts in and around our county. I sincerely thank each and every person who has contributed time to these and so many other important causes and events.
The Appalachian Community proves time and time again that Mountaineers are resilient, resourceful and ready to take on any challenge.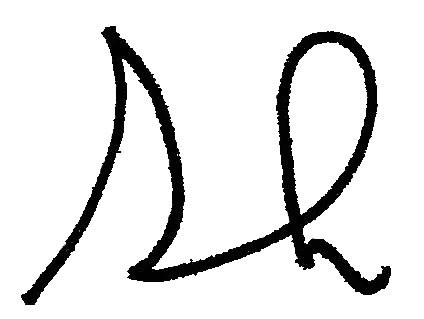 Sheri Everts, Chancellor