Last Updated on March 20, 2021 10:12 am
Friday, March 19, 2021
As we look ahead to May Commencement and into the fall, our COVID-19 data, vaccine outlook and prospects for more face-to-face interactions are promising.
On Thursday, March 25, we will host our second vaccine clinic for students, faculty, staff and community members. We are so pleased to be a part of the public health vaccine distribution process and proud to help in efforts to make the COVID-19 vaccines more accessible and our campus and community safer for everyone. Our coronavirus dashboard now includes weekly totals for the vaccines administered at App State's vaccine clinics.
This week, we have conducted 1,110 COVID-19 tests, and we surpassed a landmark 50,000 on-campus COVID-19 tests. So far this week, our numbers show 21 positive results, or 1.9%, a positivity rate significantly lower than the state's latest reported rate of 4%. We will update our dashboard Monday with our weekly data, which will include Saturday's testing data.
I encourage every Mountaineer to get vaccinated when the time comes and help bring the Appalachian Community closer to returning to the in-person working and learning environments we all miss. Additional information about vaccines is available on our coronavirus website and in our weekly COVID-19 updates.
Presiding over commencement exercises is perhaps my most precious duty as chancellor — it marks one of life's most important milestones. In my March 5 message to campus, I announced that we will hold de-densified, in-person commencement ceremonies, in addition to a virtual conferral of degrees. Our commencement planning committee has been hard at work planning the details to ensure each graduate can celebrate with as many options as possible.
In-person ceremonies will take place on May 7, 8, 10, 11 and 12. Graduates who wish to participate will walk across the commencement stage in their regalia, have their names read aloud as they receive their diploma covers and have their degrees conferred by me in person. We will livestream all in-person ceremonies.
I will also confer degrees virtually on May 7 for those who wish to celebrate with their loved ones remotely.
Options to order regalia and receive diploma covers and honors cords (as applicable) are available to all of our graduates, regardless of commencement participation.
This afternoon, graduates received additional information via email and details are available on our university's commencement website, which we will continue to update with additional information.
We are also busily planning for the upcoming fall semester, which, as I announced on Feb. 5, we expect to look more like fall 2019, provided vaccine distribution continues to go well and people remain vigilant. Given these circumstances, our expectations are:

In-person classes, and on-campus work, will be the norm again, with renewed flexibility to allow for many operations to continue during times of inclement weather.
Residence halls will be fully occupied, campus dining will be fully operational and events and activities will once again be held in person.
We will, of course, continue to set the standard for excellence with safety and cleaning procedures. In the coming weeks, we will communicate additional guidance as we work toward a robust return to campus.
Earlier this week, I was pleased to join Charlie Ciaramita's marketing class for a discussion about our partnership with Banfield Pet Hospital and the online licensed veterinary technician degree we will begin offering in fall 2022. As a former professor, I always enjoy being back in the classroom, and each time I do, I am impressed and energized by our students and faculty.
Next week our Board of Trustees convenes, and we will celebrate the extensive renovations completed on Sanford Hall. In April, we will share campus budget presentations, which I encourage you all to attend. At the state level, I continue to advocate for our employees and champion the tremendous quality of work taking place on our campus. As I shared at the Spring Faculty and Staff Meeting, UNC System President Hans indicated one of his key operating budget priorities is faculty and staff salaries. He is advocating for us — and for you — as well.
As access to vaccines increases and our collective commitment to safety remains steadfast, we see encouraging signs of a return to in-person teaching, learning, research, scholarship, creative endeavors and recreation.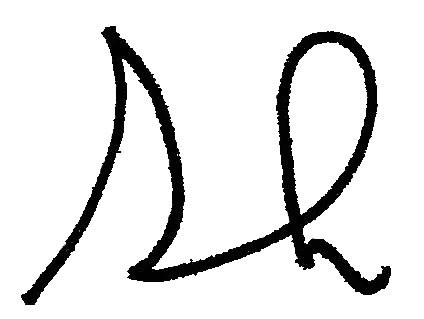 Sheri Everts, Chancellor